Jackie Earle Haley On 'A Nightmare on Elm Street' Remake

Oscar nominee
Jackie Earle Haley
is about to haunt your dreams as this generation's new Freddy Krueger in the
A Nightmare on Elm Street
remake. Dreams have always been sensitive to him, as he recalled his own childhood nightmares.
"I don't know that it really figured into the process, but I do recall this crazy recurring dream when I was a teenager," Haley said in a press conference at Comic Con. "Maybe it started younger. I was literally in the bed that I'm sleeping in so it seems like I'm awake, but I'm obviously still sleeping. This big tarantula, six foot tall bug thing chases me down the hall and whacks me. I could not stop dreaming this thing and then finally it stopped, but it was very unsettling, very scary, and just really bizarre. Then, of course, there's the wonderful nightmare of being on stage and the curtain opens and you haven't even looked at the script yet. That's a fun dream."
Replacing a horror legend who's spanned eight films and a syndicated TV series might be frightening too. "[It's] daunting, scary and just super exciting and thrilling at the same time. I mean, just the notion, when these guys asked me to play Freddy Krueger, just the notion of playing another iconic character like this, so iconic, it's a thrill. It's scary and it's a thrill, and again, because somebody has owned this character for so long, but what a wonderful opportunity to get to step in and have a go at it."
The makeup may not be fun, but Haley had a sense of humor about wearing that red and green sweater with a fedora. "It feels warm and shady," Haley said. "It was incredibly motivating. Just throwing on the iconic outfit was surreal is what it was, standing there the first time wearing that get up. Then, you add in the make-up on top of the wardrobe and it was surreal. It was a trip to be looking in the mirror at Freddy."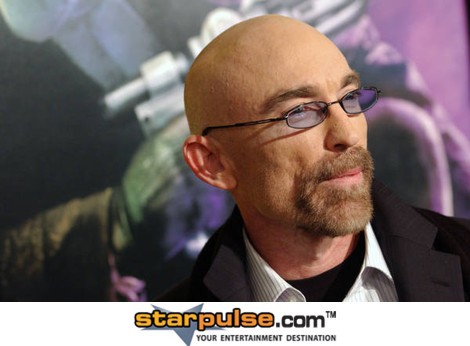 Image © PR Photos
Haley tried to meet up with original Freddy
Robert Englund
but their schedules did not connect. "We were going to hook up at some point in time and I was never able to get into the same city at the same time. We were going to hook up and have a dinner. For my birthday, my manager and my agent have gotten me an original Nightmare on Elm Street poster. So, I'm going to try to hunt down Robert and get him to sign it, if he'll be so kind as to sign it for me. I want to hang it in my office. That'd be really cool."
A Nightmare on Elm Street opens in April of 2010.
Story/Interview by
Fred Topel
Starpulse contributing writer
(Starpulse in Hollywood)
: Every week, Hollywood's biggest stars are meeting in the hot spots and Starpulse is there.