Jack White Flexes His Alt-Rock Muscles on 'Lazaretto'

Jack White, Lazaretto 
In 2012, following a storied musical career highlighted by an extended tenure as one-half of seminal minimalist duo The White Stripes, singer/songwriter and rock go-to guy Jack White released his debut solo album, Blunderbuss.  Unsurprisingly given White's accolades, Blunderbuss was a hit, earning White a number one album and multiple Grammy nominations.  After a two-year hiatus, White returns with a highly anticipated sophomore album Lazaretto. 
Topping Blunderbuss' consistency and quality is certainly heroic task, but Lazaretto holds its own. Perhaps the tallest feat for White was matching some of his most creative records throughout his career, such as "Seven Nation Army" (The White Stripes) or even "Love Interruption" from Blunderbuss.  While Lazaretto doesn't produce another "Seven Nation Army," there are plenty of satisfactory listening options on this tightly constructed 11-track affair.  
Lazaretto opens with a one-two punch courtesy of "Three Women" and "Lazaretto." "Three Women" sports and old school rock-n-roll flare, intact with a full-bodied bass line, punchy drums (particularly snare), and reliance on recurrent instrumental riffs.  Laden with personality, White 'hams' up "Three Women" even more with his emphatic "Lordy Lord" tag.  Another highlight: the dramatic ending perfectly suited for retro-rock.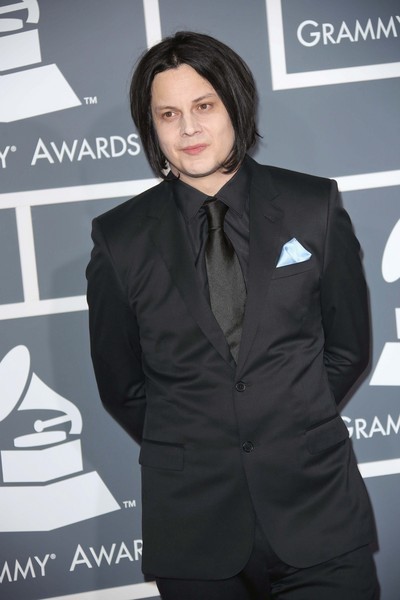 "Lazaretto" shines, possessing a playful tongue-n-cheek approach. Even given the fun White has with pronunciations and an aggressive, rhythmic vocal flow, the craft and care that he has given to detail is magnificent.  He unifies through riffs, switches things up with a slower, heavier rock groove, and shows a knack for tone color, be it distorted guitars or the famous Moog synth. 
"Temporary Ground" represents White's Nashville roots, adding a dash of country.  As consistent as "Temporary Ground" is, "Would You Fight For My Love" is stronger, showcasing more of White's innovative spirit and infatuation for all things retro. Production remains a selling point, specifically the prominence of piano.
Spectacular instrumental "High Ball Stepper" proceeds, featuring whiny, distorted guitars, dissonant piano passages, and recurrent angularity. Call it what it is – a musical clinic.