Jack Wagner Reconnects With Long-Lost Daughter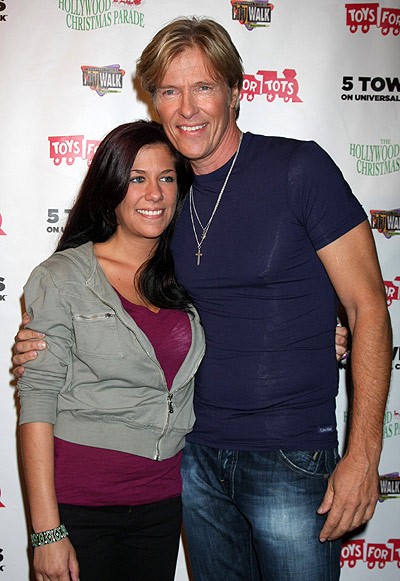 Heather Locklear's ex-fiance Jack Wagner has welcomed a new family member into his home this Thanksgiving after recently discovering he has a long-lost daughter.

Former Melrose Place star Wagner, 52, learned earlier this month that he was the father of 23-year-old Carrie, who was born following a brief fling with the girl's mother in the late 1980s.

Carrie was subsequently put up for adoption and it was only when she tried to track down her birth parents this year that she realized she was related to the TV star.

The father and daughter met for the first time at a November 4 concert in Boca Raton, Florida, where Wagner was performing with veteran singer Rick Springfield, reports TMZ.com.

And Wagner has embraced young Carrie - they made their first official public appearance together this week as they attended the taping of the Hollywood Christmas Parade Tree Lighting Concert in Los Angeles.

Carrie joined Wagner's two sons from his marriage to actress Kristina Wagner, Peter and Harrison, to cheer on their father, who performed at the gig.

Wagner and Locklear called off their engagement last week.