'Jack The Giant Slayer' Tops Box Office But Is Still Considered A Flop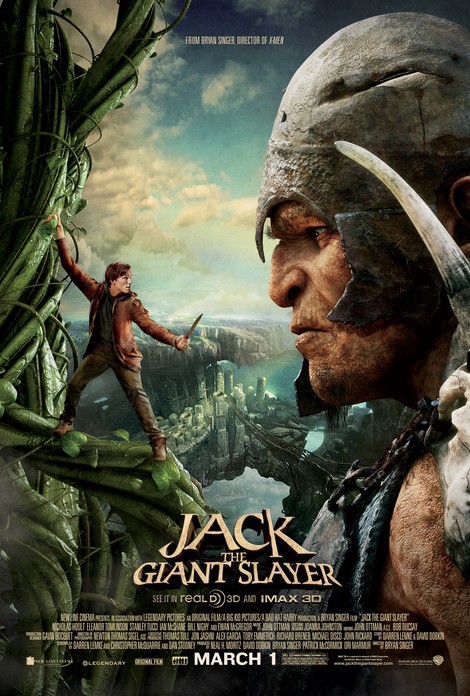 "Jack The Giant Slayer" earned the number one spot at the weekend box office. The Warner Bros. film debuted in first place with $28 million, but that number isn't very impressive considering it cost $190 million to make.
The film has received mixed reviews and its release date was juggled around before Warner Bros. relented on a March 1 debut. Next weekend the film has to compete with another fairy tale-like film: "Oz the Great and Powerful," which is expected to debut at $75 million, according to the Los Angeles Times.
"Jack" is poised to follow last year's big-budget box office flop- Walt Disney Studios' $250 million "John Carter," which earned just $73.1 million domestically.
The film centers on an ancient war that is reignited when a farmhand named Jack unkowningly opens a gateway between his world and a fearsome race of giants. Unleashed on the earth for the first time in centuries, the giants strive to reclaim their land, forcing Jack into the battle of his life to stop them.
It's been a good year so far for the film's star, Nicholas Hoult, who has scored back-to-back number ones at the box office. Less than a month ago his  zombie comedy "Warm Bodies" debuted at number one.
Comedy "Identity Thief," starring Melissa McCarthy and Jason Bateman, came in second place with $9.7 million, followed by "21 & Over" ($9 million), "The Last Exorcism Part II" ($8 million) and "Snitch" ($7.7 million).