Jack Osbourne To 'Adapt & Overcome' Following Multiple Sclerosis Diagnosis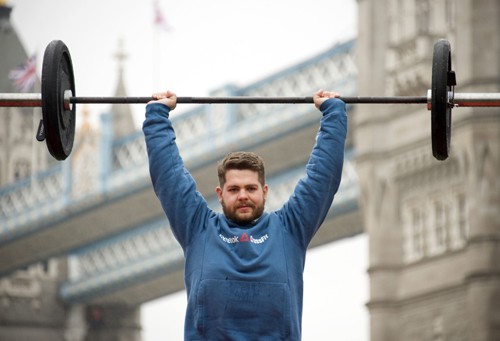 Reality star and new dad Jack Osbourne just revealed he has multiple sclerosis (MS). Ozzy Osbourne's son has opened up to Britain's Hello magazine to talk about the autoimmune disease, which he discovered he had last month after he lost 60 percent vision in his right eye.
According to the National Multiple Sclerosis Society, MS is a chronic, often disabling disease that attacks the central nervous system, which is made up of the brain, spinal cord, and optic nerves. Symptoms may be mild, such as numbness in the limbs, or severe, such as paralysis or loss of vision.

In April, Osbourne welcomed his first child with fiancee Lisa Stelly. He was treated for MS in the same hospital that daughter Pearl Clementine was born in.

He told the magazine, "The timing was so bad. I'd just had a baby, work was going great - I kept thinking, 'Why now?' ...While I was waiting for the final results, I got really, really angry. Then I got really sad for about two days, and after that I realized being angry and upset is not going to do anything at this point - if anything it's only going to make it worse. Adapt and overcome is my new motto.
 
His father Ozzy said, "If it was me, you'd think: 'Ozzy had a reputation and it caught up with him', but Jack is such a good guy."

Jack's sister Kelly tweeted her followers for support on Sunday, asking fans to "support my brother in not only his bravery but honesty!" She added: "I love you so much jack & I'm so proud of you!"
 
Jack's fiancee is trying to stay positive. She told the magazine, "Jack will have to change his life for the better - get healthier, not get stressed."