Jack Osbourne Responds To Rumors His Parents Ozzy & Sharon Have Split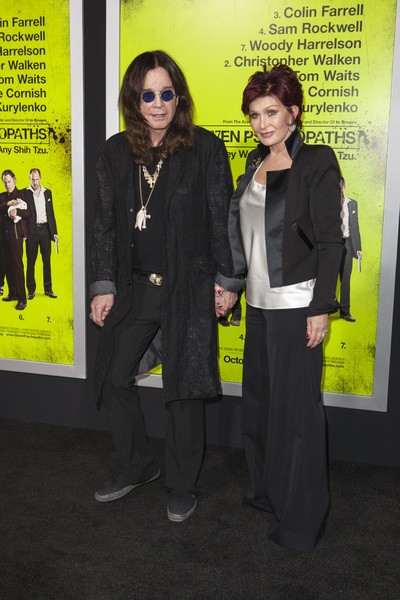 Sharon Osbourne was photographed moving furniture out of the home she shares with rocker Ozzy, and rumors have started circulating that the couple split up.
According to the Daily Mail, Osbourne and a team of helpers unloaded chairs, tables and other furniture into a house in Beverly Hills, Calif., on April 2. The tabloid reports that the couple, who have been together for 30 years, are living apart.
Sharon's rep has denied the reports, claiming the pair is "still together" but busy with "work commitments." Osbourne, who is a co-host on "The View," probably has less on her schedule since she quit her judging role on "America's Got Talent" after last season.
Meanwhile, a source told the Mirror, "The financial situation has been a real burden for them both and has put a huge strain on them. These were big bills, and it has been very difficult for both of them."
Ozzy and Sharon have three children together. The Black Sabbath star also has three children (one adopted) from a previous marriage.
In response to the rumors, the couple's son Jack posted on Twitter: "It's all bulls**t. Last time I check (sic) a lot of British newspapers weren't amazing sources of accurate information. Moving on..."
Earlier this year, Ozzy injured his hand and singed his hair while trying to put out a fire at his family's Beverly Hills home. A candle that was left burning go so hot it shattered its glass vase and sparked a small fire in their living room.