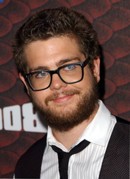 Reality TV star Jack Osbourne is engaged after proposing to his girlfriend.

The son of rocker Ozzy Osbourne popped the question to aspiring actress Lisa Stelly and she said yes, his representative has reportedly confirmed to E! News.

Stelly has already received the seal of approval from Jack's famous family - in August, his sister Kelly told her Twitter.com fans, "Spending the day with my brothers (sic) girlfriend lisa who might I just say is the best gf (girlfriend) he has ever had I love her! I mean finally...."

Stelly has confirmed the happy news on her Twitter.com page, writing, "The most amazing man I've ever met asked me to marry him... and he wasn't joking! Crazy, right."