Jack Osbourne Desperate To Remain Relevant During Mel Gibson Scandal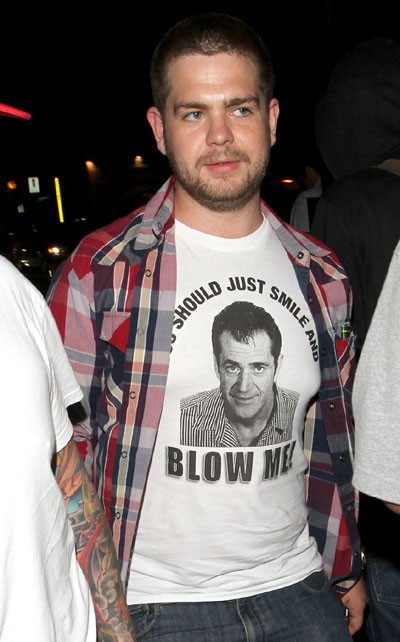 We caught Jack Osbourne at Voyeur in Los Angeles last night wearing a humorous Mel Gibson t-shirt.

Mel is reportedly attending a court hearing over the custody of his baby with Oksana Grigorieva just days after alleged recordings of him apparently threatening Oksana Grigorieva were posted online.
Meanwhile, Mel's ex-wife Robyn insists he was never violent towards her and was "a wonderful father" to their seven children. In the legal note she wrote, "Mel never engaged in any physical abuse of any kind toward me before, during or after our marriage."