Jack Johnson To Fill In For Mumford & Sons At Bonnaroo Festival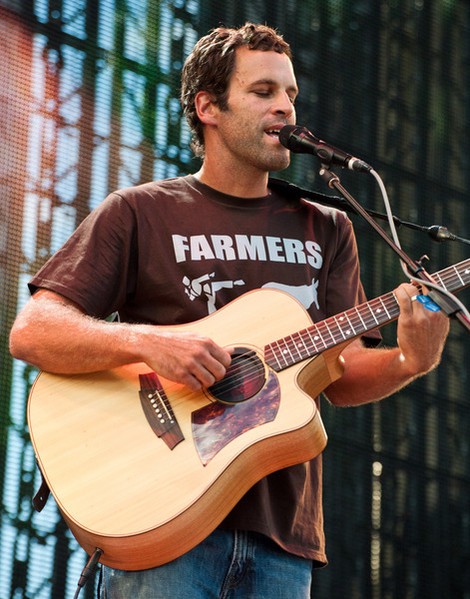 Singer/songwriter Jack Johnson has stepped in to replace British bluegrass band Mumford & Sons at this year's Bonnaroo Festival after the band had to pull out due to medical reasons.

Johnson, who told reporters he "was really looking forward to seeing Mumford & Sons" at this year's festival, called the situation "unfortunate," but said he and his band are excited about their return to the festival's stage.

"I've got a lot of lyrics and chords to relearn by Saturday night," he said. "I was here to play the first Bonnaroo and it is a very special festival to my band. We are excited to hit the stage again."

Mumford & Sons had to scrap their appearance -- along with an upcoming gig at the Telluride Blues Festival and a show in Bonner Springs, Kansas -- after bass player Ted Dwane was hospitalized after doctors discovered a blood clot on his brain.

The musician underwent emergency surgery to remove the clot and was released from the hospital on Thursday.

Producers of the Manchester, Tennessee festival rushed to find a replacement for the band's Saturday night set, and Friday morning Johnson had agreed to take the spot on short notice.

The singer warmed up for the show with a surprise set in the media tent.