Jack Johnson Dedicates Bonnaroo Set To Mumford & Sons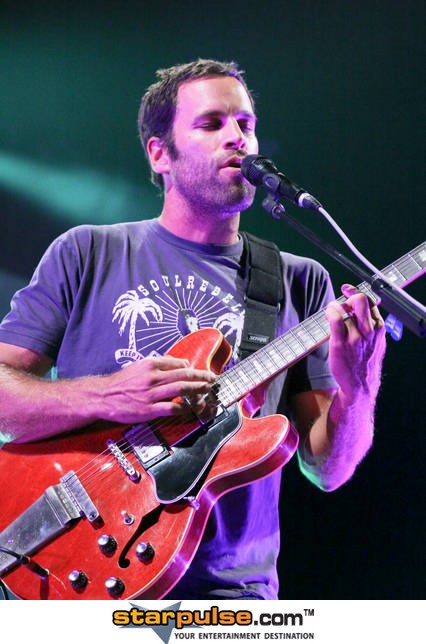 Jack Johnson dedicated his Saturday night headlining set at Bonnaroo to Mumford & Sons, who he replaced at the festivall becasue the band's bassist Ted Dwane had to undergo surgery to remove a blood clot from his brain earlier this week.

The British bluegrass group had to pull out of the event earlier this week, and producers of the event scrambled to find a replacement, recruiting Johnson at the last minute.

The Hawaiian singer was already en-route to the Manchester, Tennessee, for a guest appearance with pals in the band ALO, when he got the call.

Ironically he said he was looking forward to seeing Mumford's set the most.

Johnson got in touch with his band, who joined him for the two-hour headlining set Saturday night.

"We want to dedicate this whole set to Ted Dwane and all of Mumford & Sons," Johnson said during his set.

The singer and his band also covered Mumford & Sons' hit "The Cave" during the show.

Prior to the show, a rusty Johnson said, "As soon as I said yes, I said, 'Holy s**t. I gotta learn a lot of chords and a lot of words really quickly.'"