Jack Bruce & Vernon Reid To Debut Supergroup Spectrum Road At Bonnaroo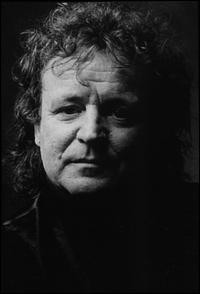 Cream star Jack Bruce and Living Colour guitarist Vernon Reid have formed a supergroup they plan to debut at this summer's Bonnaroo festival in Tennessee.

Medeski, Martin and Wood star John Medeski and in-demand drummer Cindy Blackman will join the two rockers in Spectrum Road, which has been a project Reid has been working on for the past decade.

He says, "To be able to play and record in this band alongside three of the most creative and stellar musicians in the world is a longtime dream come true. The idea for Spectrum Road first came about in 2001."

The band will release its self-titled debut in June, just before Spectrum Road hits the stage at Bonnaroo, which will serve as the launch of a summer tour.

According to Billboard.com, the group's name is a tribute to jazz drummer Tony Williams, who penned the track "Spectrum Road". Bruce was a member of the Tony Williams Lifetime trio in the early 1970s.