Jack Black Invited Son's Entire School To A Screening Of 'Kung Fu Panda 2'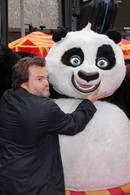 Actor Jack Black became the coolest dad in town after inviting his child's entire school to a screening of his new movie Kung Fu Panda 2.

The funnyman, who has two boys - Tommy, three, and Sammy, four - treated his eldest son's lucky schoolmates to a private showing of the animated family film - weeks before it hit theaters.

He explains, "This one they (the kids) loved. I got to have a private screening. Mr. (Jeffrey) Katzenberg, the boss over there at DreamWorks (studio), said, 'Hey Jack want to have a private screening for your kids?'

"And so we brought all the kids from my boy's school. And I was the most popular dad in town. I was quite heroic."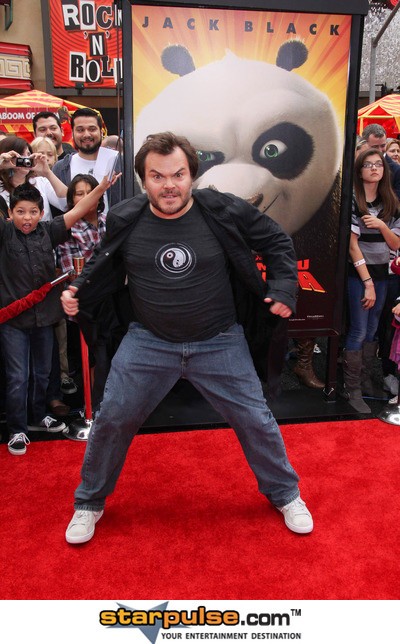 Latest Jack Black headlines:
• Trailer Talk: This Week In Movies - 'The Hangover Part II,' 'Kung Fu Panda 2,' & More
• Beastie Boys Release 'Fight For Your Right - Revisted' With Will Ferrell, Jack Black, Danny McBride & More
• Beastie Boys Get Everyone For New Short Film
More Jack Black news & articles