J-Woww Apologizes For Calling Chris Christie 'Retarded' Over Gay Marriage Views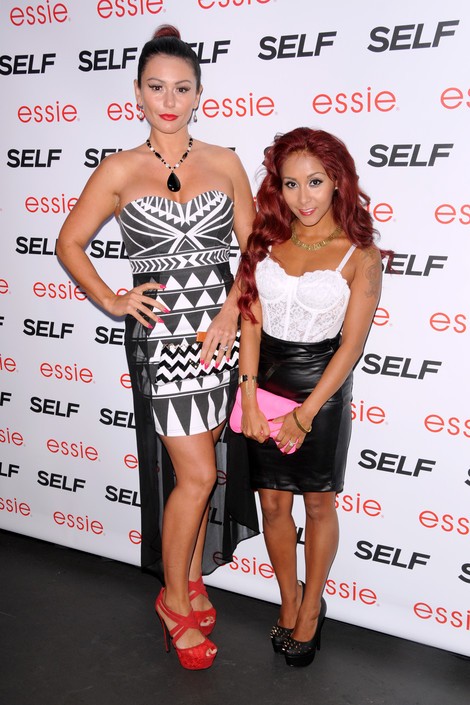 Jenni "J-Woww" Farley had some nasty words to describe New Jersey's governor Chris Christie.
J-Woww, who was leaving a restaurant with former Jersey Shore co-star and Dancing with the Stars contestant Nicole "Snooki" Polizzi, called Chris Christie "retarded" when asked about the governor by TMZ's camera man. She followed that up with, "He's a disgrace to New Jersey. Just like we were."
The women have been feuding with the politician ever since he spoke out about their show Jersey Shore and its depiction of his state.
The three actually ran into one another after taping segments for the Today show in May. Snooki told him, "I just wanted to meet you, and just, hope you start to like us." She then posted a photo of the three of them with the caption, "Getting told why we are bad for jersey. Amazing."
J-Woww took to her Twitter page to apologize for her choice of words, saying, "Caught off guard last night and said things I normally don't say. I find it disgusting people are still against gay marriage...
"So because of that I called chris Christie a name which wasn't appropriate. I do find him disgusting and judgmental. I'm for gay equality.
"So I apologize for my choice of words but I do not apologize for how I feel towards him."