J. Peguero Strives To Leave A Musical Legacy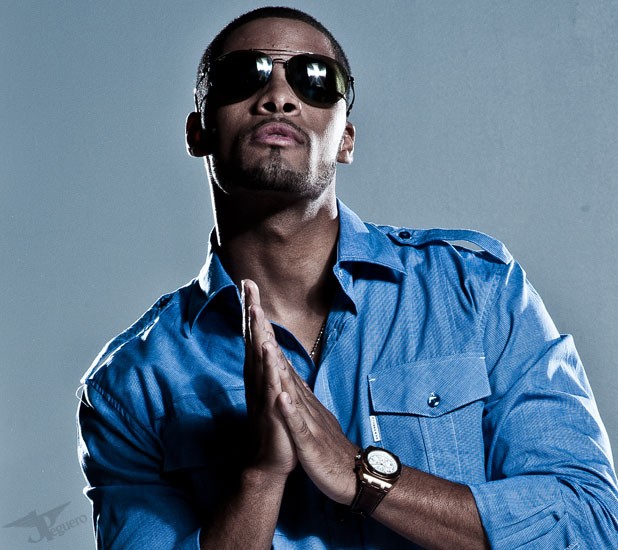 J. Peguero has logged plenty of travel miles and life experience over his rap career. Born in the Dominican Republic, raised in New York, and now based in Miami, the artist has seen and done a lot - his most recent accomplishment being the single "Good Time." He took a break from the grind to chat with BFTV about seeing himself on MTV and the purpose behind his music.
"I just wanted to be like the people that I looked up to," he told us. "I grew up listening to like Jay-Z and Kanye and people like that. I always wanted to be like them. I wanted to take it as far as they've taken it. I still have the same goals. I understand it more now. And I understand the business side of it. But I still have the same goals I've had since day one."
"I just think the love for it that I had was just deeper than just listening to music," he continued. "I wanted to make music and take it as far as I could take it."
He's on his way to taking it pretty far. His last single "Callin'" became a Top 30 record on the Urban Radio Airplay Chart, the top song on the Urban Independent Radio Airplay Chart, and the video was played on MTV2 and MTV Jams while garnering over 500,000 views on YouTube.
"It's crazy to me. It's almost like surreal," J. commented. "You always imagine that you're going to do it, but once it happens it's like 'Wow, did that just happen?' I just wrote about something that happened to me and all of a sudden all these people are relating to it. It's a dream come true."
At the same time, he still doesn't feel like he's made it as a professional musician yet. "I think I'm almost there but I think I'm still waiting for that big moment," he continued, "and I think I'm always going to be searching for a bigger moment to outdo the last one. I want to stay always hungry and always motivated."
That's the outlook he's taking into the rest of 2013, with a plan to keep turning out new content through the end of the year. "You can expect more," he told us. "I've been doing a lot of videos of just like my everyday grind and hustle. I put a couple of videos out before but we've been basically recording everything that I've done as far as when I go out on tour. Also, my new project Heartbeats is ready to drop soon, probably mid-October. I think as soon as I'm done with Heartbeats, we're going back on the road."
His ultimate goal is "just delivering my message and my story," J. explained. "I want to let people know that we all go through the same things. I just want to have the people feel me and relate to my music."
And as he keeps putting in the time, that's been happening. "I did a show in Columbus, Georgia," he continued. "I'm still a fairly new artist and a lot of people, they don't recognize all the songs I do right away. But when I did this show, I did [his single] 'Turnt Up' and I saw like the whole front row knew the words. I was like 'What?' And I did 'Callin'' [and] everybody started singing along. That's like a moment I think every artist waits for."
"The biggest thing that's important to me is my music. I want people to love and respect my music. I take it very seriously and I always work down to the smallest detail to make sure I put out the best product," J. told us. "I don't want people to think I'm a fly by night kind of artist. I want to be here for the long haul."
Give a listen to J. Peguero's new single "Good Time" below.
(c)2013 Brittany Frederick. Appears at Starpulse with permission. All rights reserved. No reproduction permitted. Visit my official website and follow me on Twitter at @tvbrittanyf.