J. Lo's Boyfriend Casper Smart Says Their Romance 'Just Spontaneously Happened'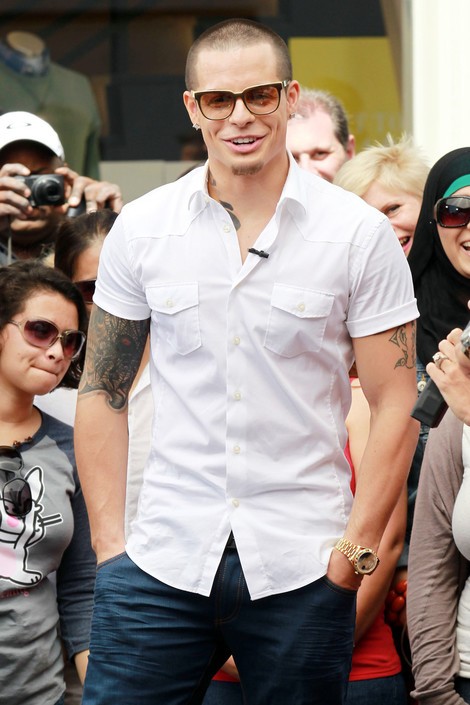 Jennifer Lopez's boyfriend Casper Smart has revealed they worked together professionally for a long time before becoming romantically involved but they eventually couldn't fight the "chemistry" between them.

The singer/actress began dating her 25-year-old backing dancer in the months following her split from husband Marc Anthony last year.

The new couple stepped out together at the premiere of Lopez's new movie What to Expect When You're Expecting in Los Angeles on Monday night and Smart opened up to reporters about their romance.

He tells E! Online, "She's a beautiful woman. She's a good person like anyone else... we're all just people... (We are) enjoying... life right now... It was really professional for a very long time before anything even happened. It just really spontaneously happened. The chemistry was there. You can't fight it."

Smart also hints about his future with Lopez, who has twins with her former partner Anthony, adding, "I for sure want kids in the future. In the future... yes, when I'm ready and when the time is right."