J. Lo Shows Off Her 'Booty' On The Cover Of New Single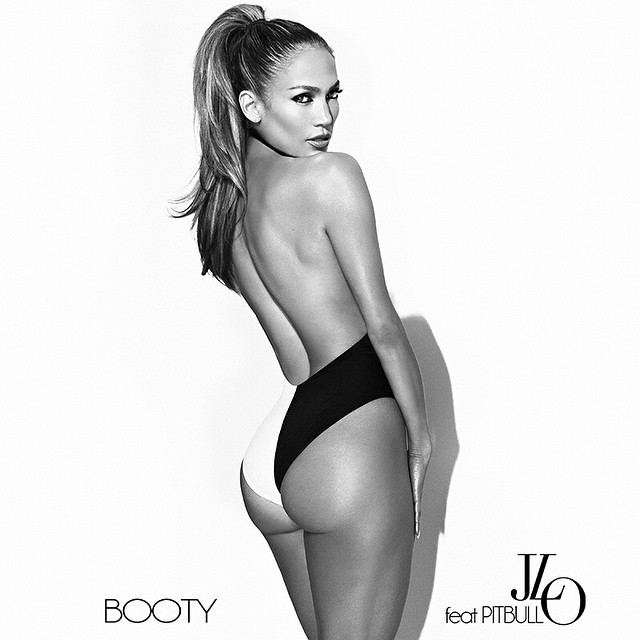 Jennifer Lopez is promoting her latest single, "Booty," with -- what else -- her booty.

The sexy singer poses with her back to the camera for the new track's cover art, showing off her perfect derriere in a monotone one-piece swimsuit that also makes hear appear topless.

The black-and-white image is far more tasteful than that of Nicki Minaj's latest single, "Anaconda," which features the rapper's own booty in a pink thong while squatting down, leaving very little to the imagination.

J. Lo's American Idol co-star Ryan Seacrest caught a glimpse of the image and tweeted, "Love that song, love that booty...bring them both to work tomorrow!"

Lopez simply replied, "LOL For sure,Got no choice!"
The single, which features Pitbull, is off her latest album, "A.K.A.," which was released in June.
Check out a teaser for the song below...