J. Lo Flashes Hot Abs & Sexy Booty Rehearsing For Miami Performance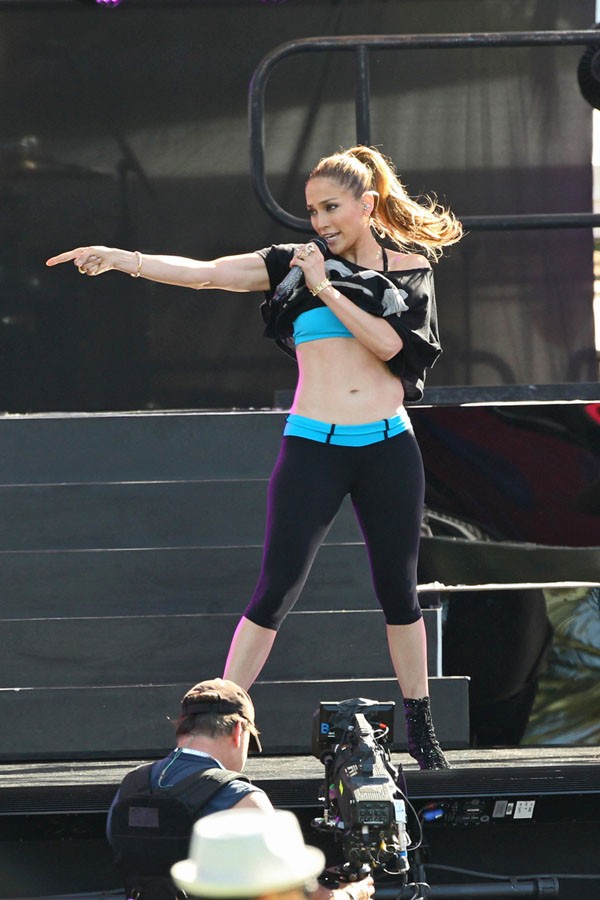 Jennifer Lopez showed off her toned abs and sexy backside during rehearsals for Saturday night's iHeartRadio Ultimate Pool Party, held at Miami Beach's Fontainbleau Hotel.

The sexy 44-year-old, who recently released her eighth studio album, "A.K.A.," is set to return as a judge for the 14th season of American Idol next year. 21st Century Fox Senior Executive Vice President David Hill announced the news last week, and Lopez will be joined by Keith Urban and Harry Connick, Jr., on the judges panel, and host Ryan Seacrest will return as well. It's the first time in years that the show has had its judge's panel set well before the season starts taping.

J. Lo's latest album topped the R&B/Hip-Hop Albums chart, but made a dismal debut on the Billboard 200, selling 33,000 copies for eighth place.