Ivanka Trump Announces Her Second Pregnancy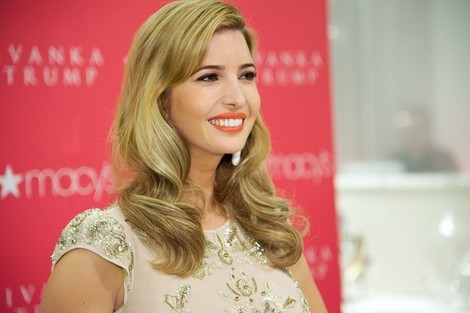 Ivanka Trump, daughter of "The Celebrity Apprentice" chief Donald Trump, has been telling close friends and family that she is pregnant with her second child. This should not come as a surprise, considering that she was quoted last month by Forbes that she would "love to have three children, maybe four."
Ivanka and her husband, Jared Kushner, already have one child, Arabella Rose. Apparently, they are getting ready to welcome the new baby into their home this fall, giving their one-year-old a playmate.
Ivanka, heiress to the billion dollar Trump fortune, has been involved in the family business since 1997, acting as the executive vice president of the company and managing all of the Trump real estate and hotels. This is in addition to her fine jewelry, cosmetics and clothing lines. She has also done some modeling work and published a book about her many entrepreneurial successes.
It looks like Ivanka is going to be a successful role model for her children to look up to as they get older.