IVANA SHEIN WILL MAKE YOU **** YOUR PANTS!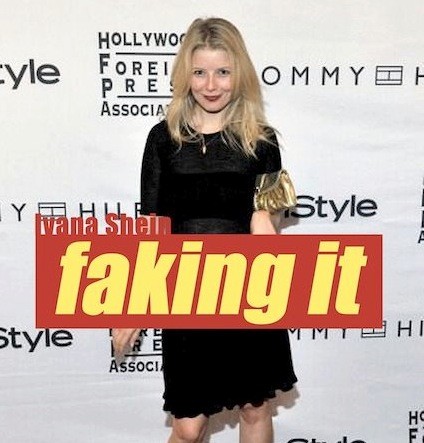 The apple doesn't fall far from the tree couldn't be more applicable than the talent that is Ivana Shein. Raised in Toronto, Ontario, Ivana has grown to be recognized as one of the funniest comedic talents North of the border... but not as North as Yellowknife, NWT. Daughter of the late Canadian playwright Brian Shein, Ivana made a name for herself with her appearance on Sketch Troop, which is essentially Canada's equivalent to the popular U.S. reality series Last Comic Standing.
After wrapping Sketch Troop as one of the top finalists, she went on to work as in actress in television and film and create her own pieces, much like her father. The latest being the highly anticipated one woman show Faking It which was written by Shein herself.
Following in her prolific father's footsteps, Ivana honed her skills as a playwright and graduated from the playwriting program at The National Theater School of Canada. With her education and talented genes in tow she has ventured off to her latest project, Faking It. The one woman show will premiere at the prestigious Just For Laughs Comedy Festival in Montreal this July.
The show is a comedic gem about flip flopping as a Canadian citizen and US citizen and all the experiences in between. Obviously, the show derives from Shein's own life experiences with the matter as she often travels across the border back and forth for her budding career. Full of wit and that wonderful, warm charm people have come to know of Ivana, the show is sure to be an enjoyable one hour experience. 
To get your seats for Faking It check out the official website of the Just For Laughs Comedy Festival (www.hahaha.com). This will be the one not to miss!