iTunes Offers Programs From A&E, History & Biography Channels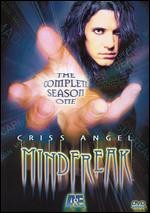 Programming from A&E Network, The Biography and History Channels is now available for purchase and download on the iTunes Music Store. iTunes offers over 200 TV shows for $1.99 per episode for viewing on a computer or iPod.
The new content features popular series such as
Criss Angel: Mindfreak
, "Driving Force" and "Inked" from A&E Network, "The Revolution" and "Modern Marvels" from The History Channel, and selections from the Emmy Award-winning "Biography" series from The Biography Channel.
"Teaming up with iTunes is a great opportunity for us to both reach our growing fan base and expand our reach to new viewers wherever they are," said Steve Ronson, senior vice president, Enterprises, A&E Television Network.