It's Time To Grow Your Hair Back, Keira Knightley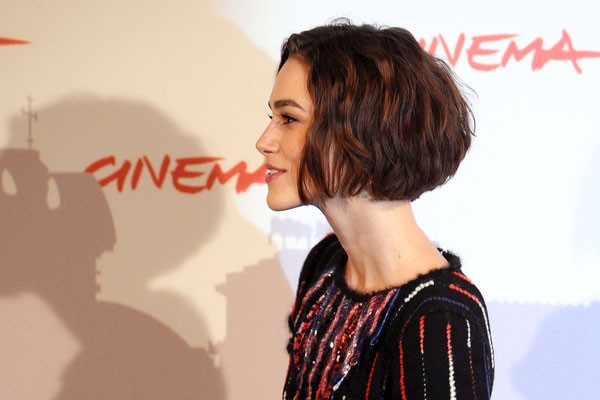 We're big fans of British beauty Keira Knightley, and we tried to like her new hairstyle (really, we did!) But we're just not feeling it. It makes her face look too round! What do you think?
The actress appeared at the 5th Annual Rome International Film Festival for the "Last Night" photocall wearing a black dress with chunky black shoes.
In her new film, a married couple (Sam Worthington and Knightley) finds their union put to the ultimate test when the husband embarks on a business trip with a beautiful colleague (Eva Mendes) and the wife experiences an unexpected reunion with an old flame (Guillaume Canet).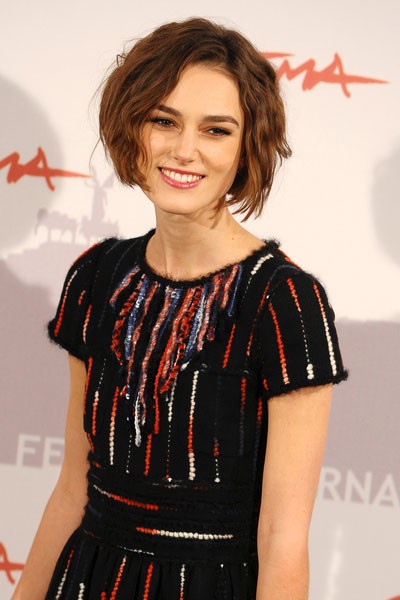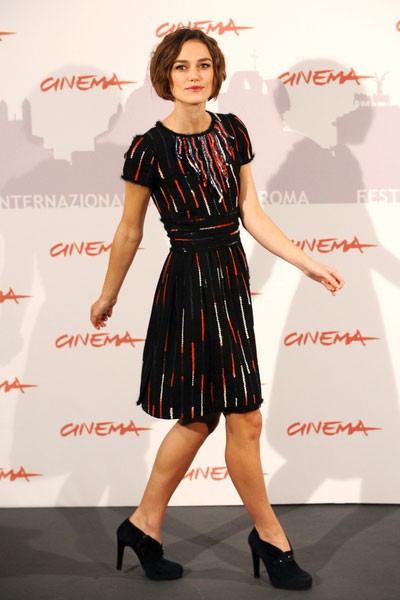 Click for more great Keira Knightley pictures: