It's Time To Dance (Links & Stuff)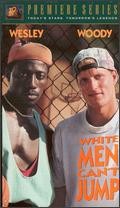 Check out some of the best links and viral videos found around the web today. And be sure to visit our
On the Web
section where we're constantly adding interesting links all the time.
YOU can even add links to stuff you find out there now, like interesting articles, cool YouTube videos, strange news, interesting photo galleries, and, well, just about anything!
Tom Sizemore's awesomeness: No end in sight
- Superficial
Giant Tetris will keep you busy for weeks at a time
- Soviet Russia.org
In defense of Jar Jar Binks
- Den of Geek
The Cajun Crawler: Segways are so yesterday


Rihanna finally comes to her senses?
- Anything Hollywood
Jenna Jameson names her two future porn star kids
- Celeb Warship
The latest in Fembot technology
- liveleak.com
Hilary Duff on the cover of Us Magazine... in a bikini!
- Us Magazine
Exclusive Interview w/ Jamie of Rock of Love
- Adam's World
5 Burgers For When You've Given Up On Life
- nextround.net
Video of Octomom giving birth:


Mary Elizabeth Winstead was in "Death Proof". Here, she's in very little
- Holy Taco
Giorgia Palmas models underwear
- Hollywood Tuna
Awesome slideshow of an undersea volcano in Tonga
- Discovery

Like what you see? There's lots more of this stuff in Starpulse's
On the Web page!
And don't forget to bookmark the
On the Web
page and check back often for some of the hottest, funniest, interestingest and craziest stuff on the web!
What do you think of these links? Interesting? Funny? Sexy? Stupid? Post your comments below or head over to our On the Web section to submit stuff that you've found and want to share!