'It's Not For Me': Shirley Jones Reflects On Past Threesome With First Husband Jack Cassidy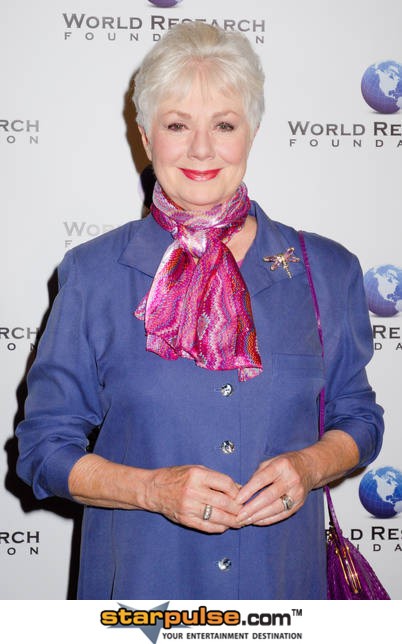 Actress Shirley Jones has opened up about her sex life in her new self-titled biography, promising readers "the surprise of [their] lives!"

Jones, 79, holds nothing back in the her new memoir, detailing her tawdry relationships with first husband, actor Jack Cassidy, and current husband, comedian Marty Ingels.

The Partridge Family star shares that Cassidy -- who she says was a very well endowed "sexual Svengali" -- once talked her into having a threesome to add a little freshness to their sex life.

"I was a virgin when I married Jack... He was very sexual (and) very upfront about it. He even told me he had had affairs with men - that was the first thing he said," Jones told Access Hollywood. "He told me about having an affair with Cole Porter.

"He just taught me new situations that I thought might be interesting, why not try it... It's not gonna kill me," she adds.

Jones says that one of those situations was a threesome with a dancer, but it just wasn't her cup of tea.

"She was a very nice girl, and Jack came over and said, 'Listen, why don't the three of us... Have you ever done this?' I said, 'You know I haven't'. And he said, 'Why don't you give it a try...?'" Jones reveals. "For him I would do almost anything... and so we had a threesome, so to speak, which I was not thrilled about and afterwards... I said, 'No, it's not for me'."

After 18 years of marriage, Jones and Cassidy divorced. Two years after they split, in 1976, Cassidy died in a house fire.

Jones wed Ingels a year after Cassidy's death, in 1977, and she says that they're still going strong -- even in the bedroom.

"Luckily, Marty thinks I've still got a beautiful body, even though it is old, and every now and again I take all of my clothes off in front of him and shake my t*ts at him," she says in the book, "and he loves it."

Jones's new book, "Shirley Jones: A Memoir" hit bookstores on Tuesday.