It's No Optical Illusion: Jennifer Aniston Wows At 'Wanderlust' Premiere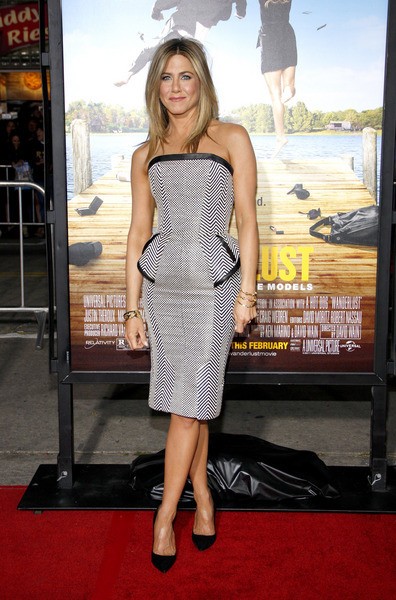 Jennifer Aniston attended the "Wanderlust" Los Angeles premiere yesterday wearing a black and white strapless dress.  We like the geometric print that looks almost like an optical illusion.
In the film an overtaxed Manhattan couple (Aniston & Paul Rudd) move to a free-spirited community that rejects the rules of contemporary society.
She recently told GQ about her own "Wanderlust"-like hippie experience.  She explained, "In Laurel Canyon, we were very familiar with hippies. I mean, I bathed. But I also wouldn't call myself a Beverly Hills person in any way. I was a more earthy girl for sure."