It's All In The Name: Current Music Acts With The Worst Names

So, what's in a name you may ask? Apparently, everything. A music act or band's name should be concise, easy to remember, easy to say, and make some sort of cognitive impression. We've compiled a list here of current bands with names that just don't make a lot of sense.
HIM
The Goth Rock band HIM strangely carries a name that has long been traditionally regarded as a religious associative term. Plus, finding the band on some music search engines is still like trying to find a needle in a haystack.

The Red Jumpsuit Apparatus
The Red Jumpsuit Apparatus may have first conquered the music charts with their Alternative single "Face Down," but the band's name is a bit too wordy with too many syllables to think about.
The Black Kids
The Black Kids are an up and coming Indie band out on the underground music scene. The band's name leads to a scratching of the head since the five members of the band make a diverse collective.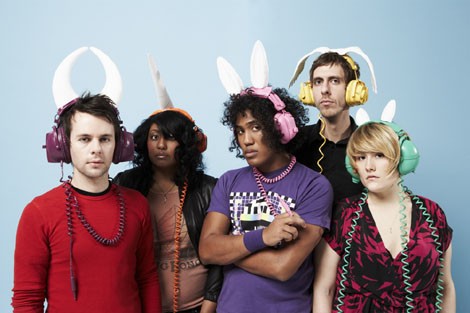 Cansei De Ser Sexy / "Tired Of Being Sexy"
The Brazillian band Cansei De Ser Sexy who created a buzz worldwide with their single "Music Is My Hot Hot Sex," has made it easier to everyone to remember the band's name by using their initials CSS instead. Cansei De Ser Sexy is just too long, and doesn't work.

Kill Hannah
The Rock band name Kill Hannah garners the strangest first impressions away from the band like who's Hannah?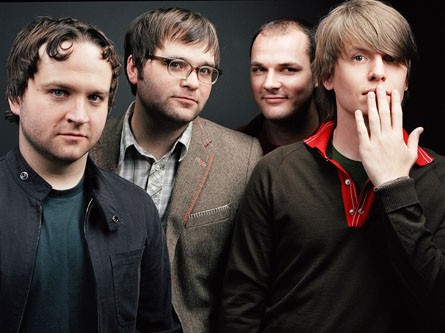 Death Cab For Cutie
Rock band Death Cab For Cutie's name may seem satirical in nature, but the band's name comes more across as being whacky!
Santogold
Promising new music artist Santogold is musically diverse, but her stage moniker unfortunately sounds like an international hits collection of songs.
New Kids On The Block / The Backstreet Boys
The problem with music acts like The New Kids On The Block and The Backstreet Boys is that their names may have seemed cool when they were boys, but now that they are MEN we can see why these types of names don't really work out.
De/Vision
Like the electronic band called De/Vision, any band that thinks it's cool to split up bands names with dashes, commas, or some other form of punctuation must remember this: IT"S A MUSIC RETAILING NIGHTMARE!
10 Years
Visually speaking it can be seen here above why this Alternative/Rock act's name does not work. Secondly, when was the last time there was a #1 charting music act with a number listed in the first part of the band's name?
Honorable Mentions:

Diddy, P. Diddy, Puff Daddy, Puffy, Sean "Puffy" Combs, and
Sean Combs
/
Mariah Carey
- Mimi/ JLo - Jenny From Da' Block -
Jennifer Lopez
/
Prince
- Symbol/
Attention spans are fickle, and what's so hard about sticking to the name that's made you famous in the first place? Music acts that go through creative name changes in one career span should give this type of "creative indulgence" a break.
Remember the 90's Dance act
IO
? Bands names like this one that are comprised of less than three letters just should not be allowed to release albums!
Let us know your list of bad band names.
Recent Articles
-
Things We Don't Want To See In 'The Dark Knight'
-
Best & Worst Comic Book Superheroes On Film
-
Best Movie Lines That Have Stuck In Pop Culture
Story by
Claudine Paul
Starpulse contributing writer