'It's All Good': Lana Del Rey Says Comments About Kurt Cobain Were Taken Out Of Context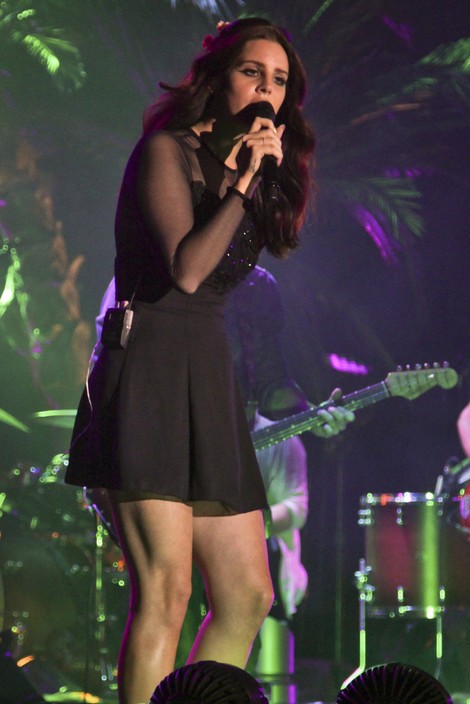 Lana Del Rey has opened up over comments she made about late Nirvana frontman Kurt Cobain in an interview with Britain's Guardian newspaper that prompted Cobain's daughter Frances Bean to call her out on Twitter for making it sound like dying young is "cool."

The singer, whose latest album, "Ultraviolent," dropped last week, clarified her comments, saying that she was baited into answering some pretty "sinister" questions about death by reporter Tim Jonze.

"[I]t's all good," Lana tweeted to Frances Bean. "He (Jonze) was asking me a lot [about] your dad I said I liked him because he was talented not because he died young... the other half of what I said (about wishing she was dead already) wasn't really related to the people he mentioned/ I don't find that part of music glam either."

The singer made comments about wishing she was dead because of the backlash she received at the beginning of her career, when her hit single "Video Games" broke her onto the music scene in 2011.

"I never felt any of the enjoyment [from her success]," she told Jonze. "It was all bad, all of it."

Cobain originally took aim at Del Rey on Twitter after reading her interview, writing, "The death of young musicians isn't something to romanticise. I'll never know my father because he died young and it becomes a desirable feat because people like you think it's 'cool'. Well, it's f**king not. Embrace life, because you only get one life."

The 21-year-old later added, "I'm not attacking anyone. I have no animosity towards Lana, I was just trying to put things in perspective from personal experience."