It's All About The Glitter For This Week's Celebrity Style Stars (Video)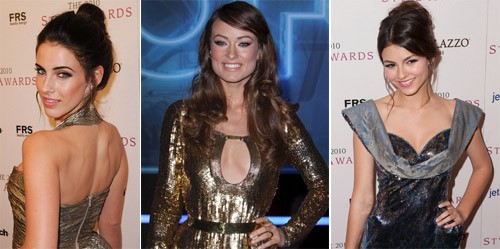 'Tis the season to glitter. Who says sequins are only for the prom? Olivia Wilde's gold gown at the L.A. "Tron" premiere was amazing. We also love her signature cat eyes and long-flowing wavy hair.

Young hollywood brought the bling to the red carpet at the Young Hollywood Style Awards.  Disney darling Selena Gomez channeled a mermaid with her multicolored gown, while "Big Bang" star Kaley Cuoco was a silver siren.  

Also on the sparkle train? Nickelodeon star Victoria Justice and "90210" hottie Jessica Lowndes. Check them out in the video below!