It's A Green Light For 'Girl Meets World'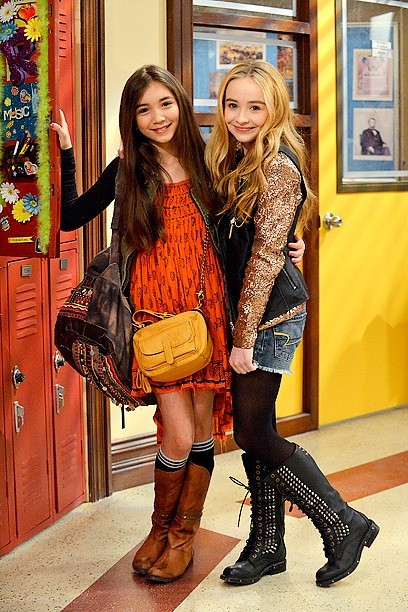 The spin-off, to 90s TV series "Boy Meets World," has been ordered by Disney Channel. Looks like Cory (Ben Savage) and Topanga (Danielle Fishel) will be reprised to continue being one of the most memorable couples in TV history.
Beginning where "Boy Meets World" ended, "Girl Meets World" is set in New York City –A location that Cory and Topanga ended at in their series finale- and is a coming-of-age series targeted towards younger children. Newcomer Rowan Blanchard plays Riley Matthews who is the daughter of Cory and Topanga. She is starting off 7th grade with her best friend Maya (Sabrina Carpenter) and in the presence of her dad, who is their history teacher. Riley's mom will also be watching over the girls by owning an afterschool hangout location.
So far, this is the cast that has been presented. Although it seemed like no other original cast member would return, rumors have circulated that Rider Strong (who played Shawn) will guest star. If that's not enough, Mr. Feeny (William Daniels) is guaranteed to return in the pilot episode, which was shot earlier this year.
Although the news is exciting, fans will have to wait to see if the new series stays true to the comedy and family matters found in "Boy Meets World." The series will premiere in 2014 with production starting this summer.