It Could Happen! Tara Reid Says A Real-Life 'Sharknado' Is Possible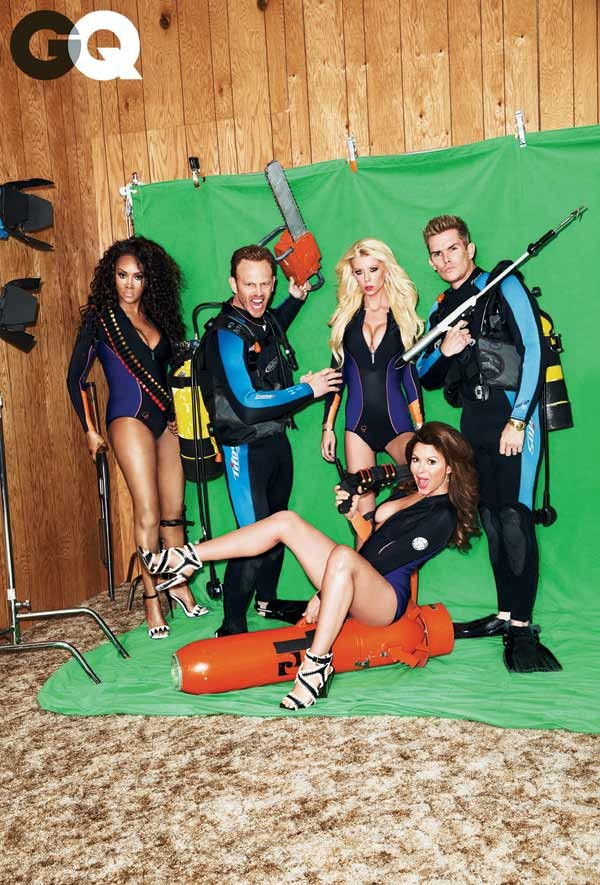 The cast of cult SyFy movie sequel "Sharknado" has some tips for anyone who might possibly find themselves amidst such a rare weather anomaly, which star Tara Reid says is not impossible.

The actresso explained the science behind it, saying, "You know, it actually can happen. I mean, the chances of it happening are very rare, but it can happen actually. Which is crazy. Not that it - the chances of it are, like, you know, it's like probably pigs could fly.

"Like, I don't think pigs could fly, but actually sharks could be stuck in tornados," she adds. "There could be a sharknado."

Posing for GQ magazine, Reid was joined by co-stars Ian Ziering, Vivica Fox, Mark McGrath and Kari Wuhrer to discuss what to do if you ever find yourself not just facing a tornado, but one that's whirling vicious, man-eating sharks through the air.

"Get yourself the biggest, badass chainsaw you can find and hope for the best," Ziering says; while Fox added, "Definitely go to the top of a roof, get some bombs, and make sure you have on an awesome, powerful wetsuit."

See what the other stars said at GQ.com.

Sharknado 2: The Second One airs on SyFy August 19. The August issue of GQ magazine hits newsstands on July 29.