Isla Fisher Joins Breastfeeding Crusade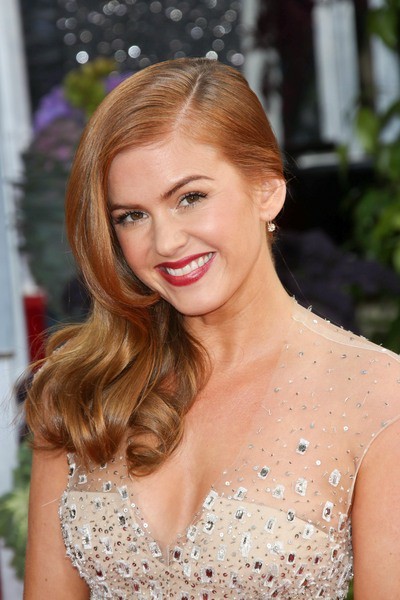 Isla Fisher was overwhelmed with emotion as she visited sick babies at a Brazilian hospital during a recent charity trip for Save The Children.

The Great Gatsby star jetted to the South American country to observe local hospitals' successful breast milk services for new mother.

In a video of her trip, Fisher says, "Save The Children asked me to come to Brazil to show me a real success story. Over the past 20 years, the government has managed to cut infant mortality rates by 50 per cent and one of the ways they've done this is by using nature's own super food, breast milk. In Brazil, they take this stuff so seriously that they even use emergency services to collect and deliver breast milk.

"Every maternity hospital in Brazil has a human milk bank attached to it. Here the milk is pasteurized, tested for its nutritional composition and frozen until it is needed."

The clip also shows the mother-of-two tearing up as nurses show her a prematurely born baby being treated in an incubator. The star says, "She needs breast milk. I'm sorry, I get so sad! (She's) so small. She's gonna make it though, right?"

Victoria Beckham and Myleene Klass are also backing the Save The Children campaign, which encourages new mothers to breast feed their children in the first hour after giving birth to help protect them from infection.