Is This Really Our Reality? Nominees For The Worst Reality Shows

With the summer television season just around the corner, the influx of new reality shows about to inundate our small screens is just about inevitable. With gems like "Farmer Wants A Wife" or "The Greatest American Dog" set to hit primetime, we can be breathe a little sigh of relief that at least they can't possibly be as bad as some of reality shows past...or so we hope.
Miss Rap Supreme
In 2005, USC professor Todd Boyd made a prediction to his students that the next big thing in hip-hop was going to be a white, female MC. Three years later the infamous MC Serch branded EgoTrip and brought forth "Miss Rap Supreme," a competition reality show featuring 10 aspiring MCs who are picked to live together in the same house while battling each other for the same prize: $100,000 and the title of "Miss Rap Supreme." Unfortunately for VH1, no self-respecting MC would submit themselves to a show that uses only four initial bars to figure out who has the most talent. With the actual amount of spitting (lyrics) kept to less than 10 minutes of on-screen time, "Miss Rap Supreme" is filled with tasks and challenges that have nothing to do with embracing hip-hop swagger and just make all the ladies in the house (but MC Serch most of all) look like fools. Even co-host Yo-Yo can't hold back her embarrassment at being involved with the show, and every week, she grimaces like she's counting down for the damn thing to be done.
The Moment Of Truth
Hooking a loved one up to a lie detector test and forcing him or her to reveal answers in front of a live studio audience, three cameras, and a nation sounds, in theory, like a recipe for some laughs, and assumedly, that's what Fox was banking on with "The Moment of Truth." Unfortunately, host Mark L. Wahlberg drums up extra drama by insinuating salaciousness and pausing strategically with every question. When he asked a contestant on a recent episode if he had ever felt attraction to another man, the wide-eyed expressions and audible gasping caused more controversy than was warranted and basically set the progression of the network back a couple of decades.
Jerry Springer - in game show form!
The Swan
&
I Want A Famous Face
Fox's "The Swan" and it's little sister on MTV, "I Want A Famous Face," were more than just your typical feel-good-makeover shows, as they both promoted the use of drastic plastic surgery to make the contestants all new people. "The Swan" even went so far as to "rank" the successes of the surgeries by crowning a winner, and "I Want A Famous Face" encouraged teenagers to conform even more than typical peer pressure by indulging them in the nose jobs, chin implants, and veneers to resemble their favorite actors and/or other public personalities. The result was always a bit more robotic than organic, and we couldn't help but wonder what would happen when the pain meds wore off and they realized they actually look nothing like said celebrities...or even a passable human being.
There And Back
Reality shows featuring the Why-Are-They-Even-On-TV? personalities have always been head-scratchers. Who are these well-coiffed but little known people and why do they warrant their own shows? More importantly, why do we watch? MTV's "There And Back" followed former boy band member Ashley Parker Angel (of
O-Town
infamy) and his struggles for a solo career and to become a family man.
Keeping Up With The Kardashians
"Keeping Up With The Kardashians" (E!) follows three sisters of a very affluent and fashion-obsessed family as they party, primp and process, getting ready to party, and then primp and process, recovering from their partying. While LA locals have known the Kardashian name for years, very few knew the faces until this show came along, and most are still left wondering just why exactly they're famous in the first place.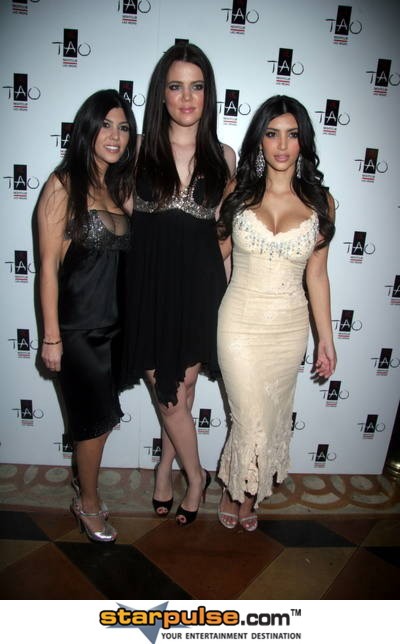 Living Lohan
Similarly, E!'s new "Living Lohan" features the not-so-glamorous escapades of Dina and
Ali
, neither of whom is very interesting on her own, nor would be in the limelight without
Lindsay's
public career and even more public legal troubles.
M
Flavor Of Love
& More VH1 Shows
"Flavor of Love" has become the quintessential trashy competition for "love" reality show, making a mockery out of the concept in the process. Taking the hype man from
Public Enemy
, VH1 hoped by casting 20 wannabe actor and/or models and plying them with plenty of alcohol, they would have an instant hit on their hands… and they did, if you consider a train-wreck a hit (with both, sometimes you can't look away). "Flavor of Love" gives reality dating shows a bad name because of all of the screeching, hair pulling, finger pointing, and drunken hysterics, sure, but mostly because the guy at the center (Flavor Flav, who is supposedly looking for a soulmate) is such a cartoon and can't be taken seriously; news of casting the newest season spreads while the current season is still airing, so clearly he, just like all of the contestants, are only in it to get on television. Due to its ratings success, "Flavor of Love" can even be blamed for the slew of spin-offs and copycat dating disasters (
I Love New York
,
A Shot At Love
,
Rock Of Love
) running rampant recently, too; need we say more?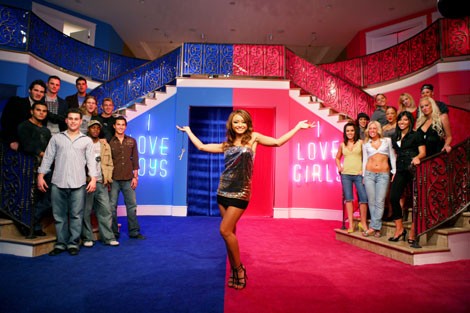 Story by
Danielle Turchiano
Starpulse contributing writer
Other Starpulse Exclusives:
-
8 Annoying Things About Movie Theaters
-
Our Favorite Funny Film Cameos
-
Overrated And Underrated Candy Bars