Is There Any Reality Left In Reality TV?

Writers and producers from many shows including "
Laguna Beach
," "
The Bachelor
," and, the granddaddy of them all, "
The Real World
," have admitted that their shows are either partially scripted and/or edited to manufacture storylines. And even before they admitted it, most of us knew for a long time that the term "reality TV" was kind of an oxymoron.
But remember when the first season of "The Real World" premiered 17 years ago? Some of you who are fans of the show now may have still been in diapers back then, but hopefully you've had an opportunity to see its beginnings. If you have, you can say that you remember when reality TV actually contained some reality.
Of course, the basic set-up of seven people who don't have steady jobs, yet live in a gorgeous SoHo loft and pay no rent, isn't exactly "real." Still, that first season was a new experience for everyone involved - from the castmates to the producers to the viewers at home. No one knew what to expect, so there were no expectations placed on the cast. There may have been some awareness that they were always on camera, but eventually they were able to let their guards down and have real interactions. If you look at "The Real World" today compared with the first season, it's clear that the show is just following a formula for creating drama, rather than letting things happen organically.
You'll notice that, with a few exceptions, most of the cast members from the first two seasons have chosen to stay out of the public eye after their "Real World" fame. That's a rarity these days, as most reality show participants try desperately to parlay their 15 minutes of fame into the longest stretch possible.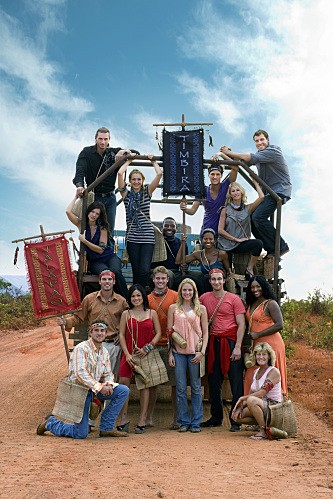 Survivor: Tocantins
Over the last decade, with the popularity of shows like "
Survivor
," "
Big Brother
," "
The Amazing Race
," and the immense number of dating shows, we have seen the rise of the reality TV star - people who make a living out of hopping from one reality show to the next, and who will do anything if it means staying in front of the camera.
At some point, D-list celebs got upset that "nobodies" were stealing their thunder, and decided that they wanted a piece of the reality TV action. Shows like "
Dancing With The Stars
," "
Celebrity Apprentice
," and "
The Surreal Life
" became all the rage, and celebs even got in on the dating scene.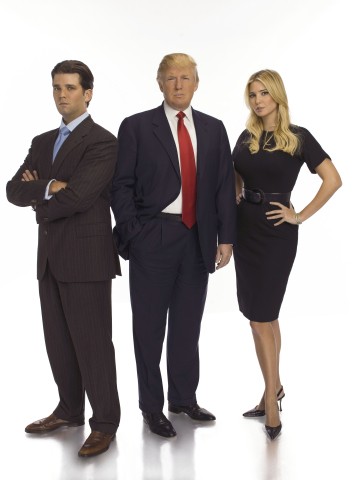 Celebrity Apprentice
Not too many contestants on any of the dating shows found true love, although one notable exception is Trista Rehn Sutter, who is still married to Ryan Sutter, the man she selected on her season of "
The Bachelorette
." Trista and Ryan might be the only two people who have ever appeared on a reality dating series who were honestly looking for love, and not just face time. Did anyone believe that
Flavor Flav
was really searching for a soul mate? Does anyone believe that
Bret Michaels
is? And, if a soul mate just happened to fall in Bret's lap, do you think he would choose true love over continuing his successful series?
It's easy to believe that shows like "
Rock of Love
" and "The Surreal Life" are contrived, because some or all of the cast members are professional performers. But if just the appearance of celebs makes a show less believable, what should we make of "Celebrity Rehab?" How real is it? We don't doubt that the patients have real problems, but how do they expect to get better with the world watching? And why would they choose to put their lowest lows on national TV? Is it because they want other addicts to benefit from their struggles? Or is it because they care more about being famous than being saved?
Since we know that reality TV is anything but, why do we still watch? Why is there such a proliferation of mindless reality shows, while the number of quality scripted programs dwindles? Is it because reality TV shows usually portray people at their worst or most ridiculous, so they make us feel better about ourselves? Or is it because we all secretly want to be famous, and seeing "regular people" onscreen makes us feel like that dream isn't so far out of reach?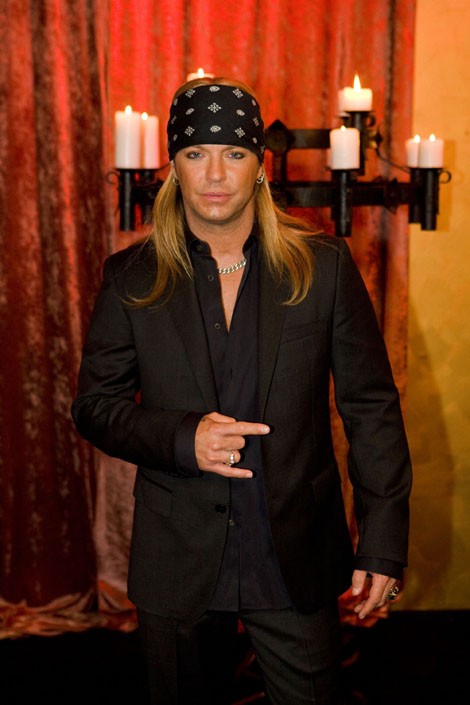 Rock of Love
So, tell us...do you love or loathe reality programming?
Story by
Becky Broderick
Starpulse contributing writer