Is The Free World Really Safer For Lindsay Lohan?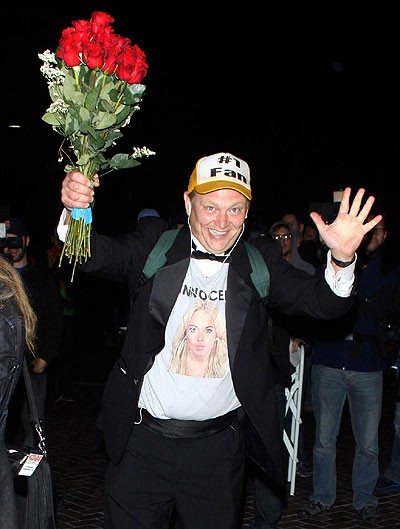 Lindsay Lohan was released from prison this morning after serving only 13 days in the clink. Next, she'll move on to the UCLA Medical Center in Los Angeles, where she'll spend 90 days (yeah, right) in rehab. We're only expecting her to serve a minimal amount of time in rehab before she's down to going just a couple of times a week (which she'll probably skip anyway).
We know Lindsay's a kook, but is the free world really safer for her? Lets examine some of the crazies in her life, both behind bars and without restrictions...

First, she was released this morning around 1:30 a.m. left coast time, and that required this guy, Steve Whitmore, to roll out of bed and head down to the Century Regional Correction Facility to let a bunch of reporters know that she was being released.
Apparently Mr. Whitmore thought he was hot stuff being the guy who got to do this, and he allegedly bade farewell to the media in "presidental fashion," according to our friends at Pacific Coast News.
Jail 1, Freedom 0.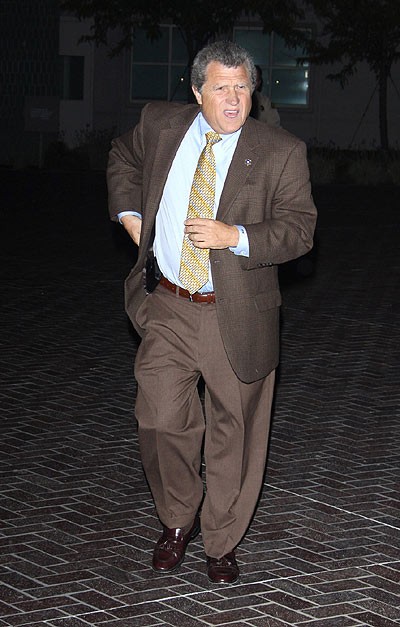 Next up is this creepy dude who showed up not only during her court trial but Monday morning also, donning a tuxedo with a t-shirt bearing Lindsay's mug shot and the word "Linnocent" above it. The guy also carried a dozen red roses and wore a "#1 Fan" trucker cap. Rounding out the ensemble, Mr. Creepydude wore a backpack. We're guessing it's loaded with C-4.
The guy also serenaded LiLo's lawyer, Shawn Chapman Holley, as she left the the prison. He carried a sign that read, "Free My Love Bug." Lindsay was 19 when that movie came out. This guy was probably 40.
Jail 2, Freedom 0.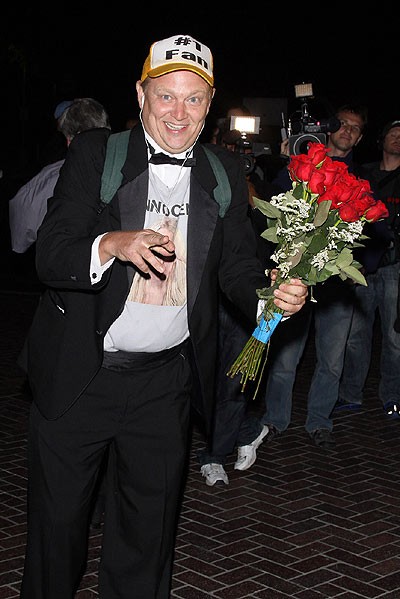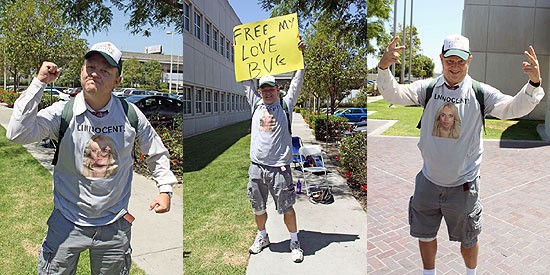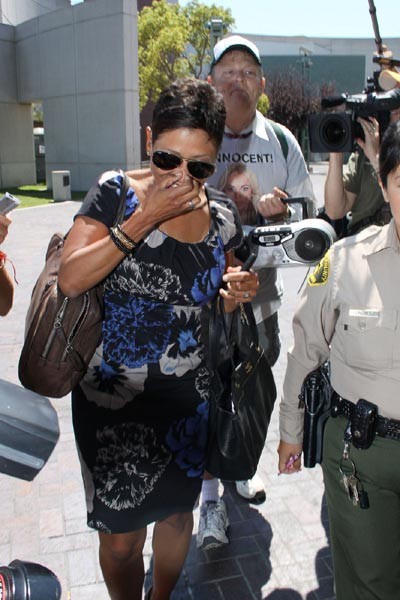 Lindsay's cell mate seemed quite harmless. Wonder if she was singing old Michael Jackson songs while in solitary...
Jail 3, Freedom 0.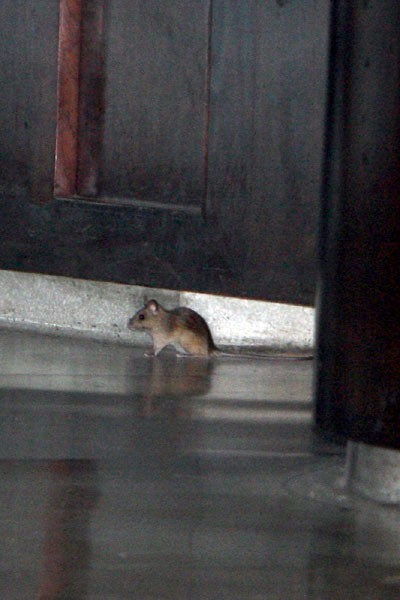 English socialite/model Lady Victoria Hervey (left), a close friend of Lindsay, was listed in The Daily Telegraph's compilation of the top 50 dumb blonde quotes as saying, "It's so bad being homeless in winter. They should go somewhere warm like the Caribbean where they can eat fresh fish all day." That explains it.
Jail 4, Freedom 0.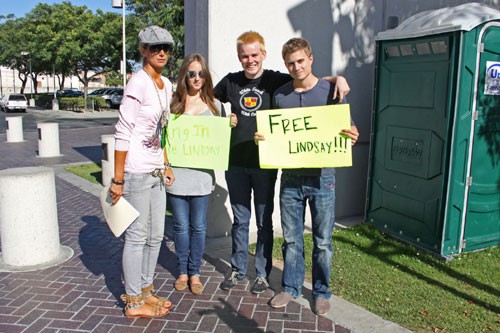 Sam Ronson, 'nuff said.
Jail 5, Freedom 0.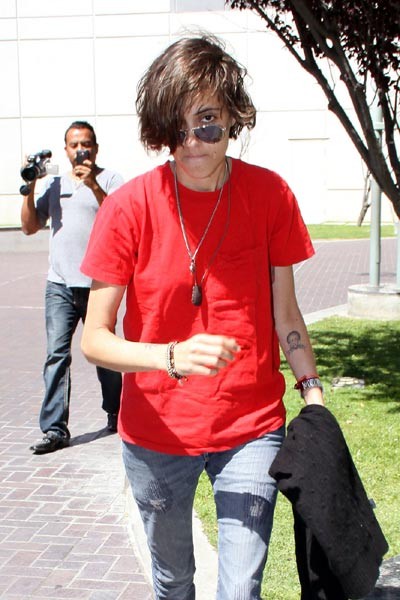 And finally...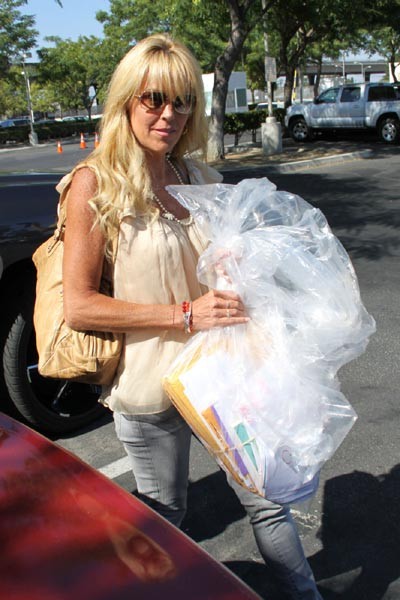 Lindsay's mom, Dina Lohan.
Jail 6, Freedom 0.
And there you have it, Jail wins unanimously, 6-0. Lindsay's definitely safer locked up than in the free world. At least she'll be staying here for the next three months, so at least we know she's safe for a little while: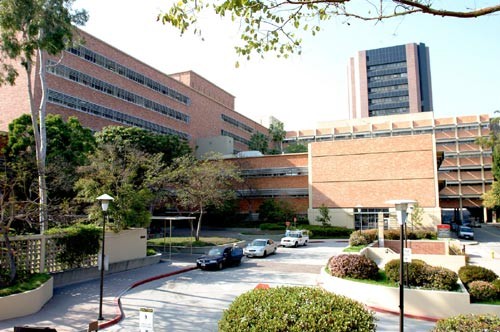 Click for more great Lindsay Lohan pictures: