Is Taylor Swift's Breakup Song About John Mayer Or Joe Jonas?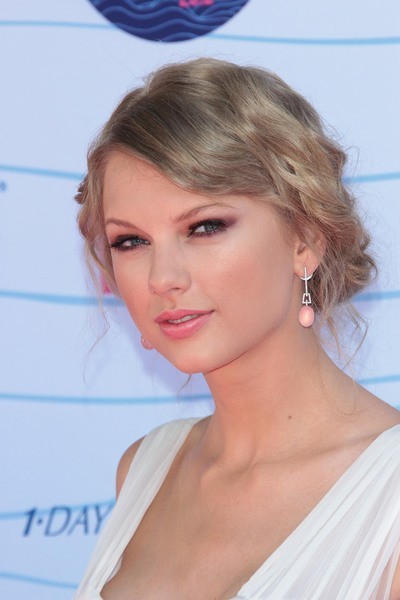 Whenever a pop star writes a breakup song and doesn't name drop his or her ex, everyone's going to ask "who is the song about?" In the case of Taylor Swift's We Are Never Ever Getting Back Together, from the album Red, we've narrowed it down to two men.
On Good Morning America, Swift said of the song: "This guy walks in who is a friend of my ex's and starts talking about how he's heard we're going to get back together. And that was not the case. So I start telling them the story: break up, get back together, break up, get back together - just, ugh, the worst! And I picked up the guitar and Max said, 'This is what we're writing'." 
Swift has dated Taylor Lautner, Jake Gyllenhaal, Joe Jonas and John Mayer for varying lengths of time. However, one particular lyric has a lot of people pointing the finger at John Mayer. The lyric "Hide away and find your peace of mind, with some indie record that's much cooler than mine," either means the man listened to a record - or created one. We're going with the latter, which means the song is about Jonas or Mayer. 
However, Jonas isn't exactly one to make an indie record, and his solo album came out in 2011 (he broke up with swift in 2008). Mayer, on the other hand, released Battle Studies in November of 2009. The couple was dating (perhaps off and on?) from late 2009 to June of 2010.
Thus, we can make an educated guess that We Are Never Ever Getting Back Together is about John Mayer. That would make it Swift's second song about her relationship with Mayer - the other being Dear John, which was on her 2010 record Speak Now.