Is Miley Cyrus Dating Theo Wenner?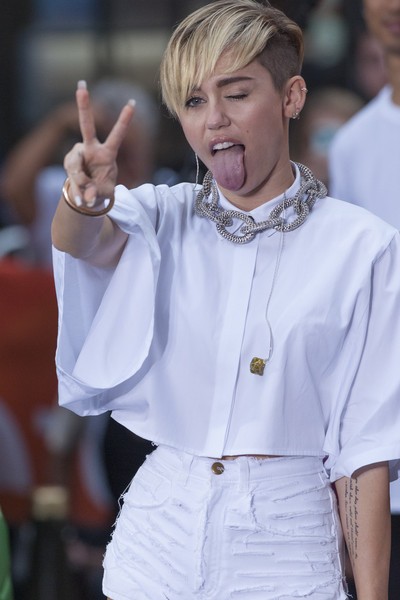 It sounds like Miley Cyrus may have moved on from ex Liam Hemsworth.
A source tells The Huffington Post that the pop star has been dating Theo Wenner, the son of Rolling Stone magazine editor Jann Wenner. The source also claims the two hit it off and started dating around the time she posed nude for the magazine this past summer, which means they were together before Cyrus announced she had broken up with Hemsworth.
Miley invited Theo to New York to watch Saturday Night Live when she hosted and musically performed on the show. They were then spotted leaving the studio together.
Despite the rumors, Cyrus is adamant she is single. Last week, she told Ellen DeGeneres she is "obsessed with being alone."
A source has also told Hollywood Life, "This whole thing with Theo has been blown way out of proportion. They're talking and she thinks he's hot but she's not obsessing over him. Miley isn't planning to be anyone's girlfriend anytime soon. She's made a pact to stay single for at least a year.
"She loves being in love and she's got tons of guys chasing her so it'll probably be hard for her to stick to but she swears she's going to do it. She's all about girl power right now."