Is Kourtney Kardashian Planning A Televised Mexican Wedding At Joe Francis' Estate?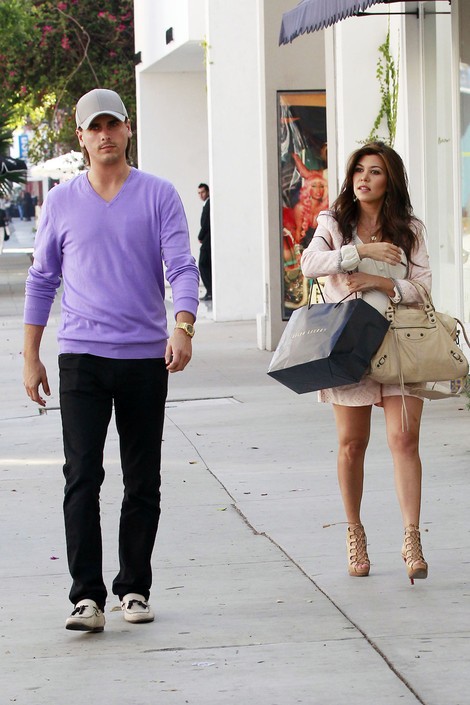 Kourtney Kardashian is planning on getting married in Mexico and earning $1 million from E! for a televised event, according to In Touch magazine. It's not surprising that she would allow the world to watch one of her most intimate events. The Kardashian clan enjoys the attention.
The magazine claims the reality star and her longtime boyfriend Scott Disick are reportedly tying the knot at "Girls Gone Wild" boss Joe Francis' private Casa Aramara estate near Puerta Vallarta. "Her family has been friends with Joe for so long. Kourtney has always considered Joe's home a place where she can really relax," a source says.
E! News says the reports are false.
Kourtney and Scott have a 2-year-old son, Mason, and are preparing for the birth of their daughter later this year.
Kourtney's sister Kim also had a televised wedding last summer. She and her husband Kris Humphries split after just 72 days of marriage.
Is this a new trend? TV show "Extra" filmed Mario Lopez proposing to his girlfriend in Mexico last year. Mario popped the question on the beautiful beach of Ixtapa surrounded by his family and friends with cameras capturing the special moment.
Other stars that got married in front of the cameras include Nich Lachey and Jessica Simpson, Prince Charles and Princess Diana, and Carmen Electra and Dave Navarro. All of these couples later divorced.