Is Kim Kardashian Really The 'Ultimate Woman'?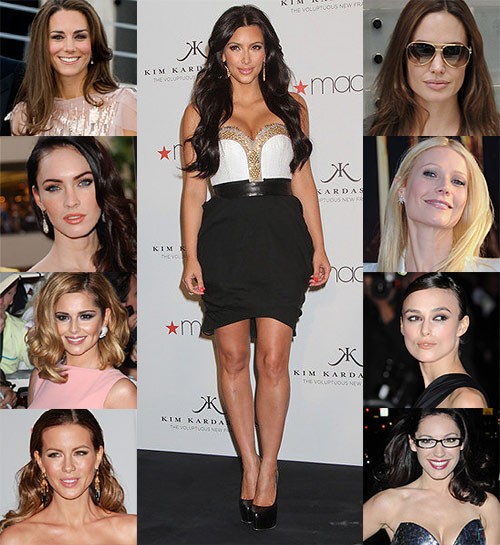 Body parts of Megan Fox, Angelina Jolie, Keira Knightley and royal bride the Duchess Of Cambridge make up the ideal woman, according to a new British website poll.

FeelUnique.com bosses investigated what celebrity assets appeal to U.K. women most and they have come with a list of what bits make the Ultimate Woman.

The Duchess' hair, Jolie's famous lips, Fox's eyebrows, Knightley's cheekbones, Cheryl Cole's eyes, Kate Beckinsale's nose and Gwyneth Paltrow's chin are the must-have facial items, while British model-turned-actress Kelly Brook's bust also makes the list.


The finished mock-up bears a striking resemblance to... Kim Kardashian.