Is Kim Kardashian Pregnant?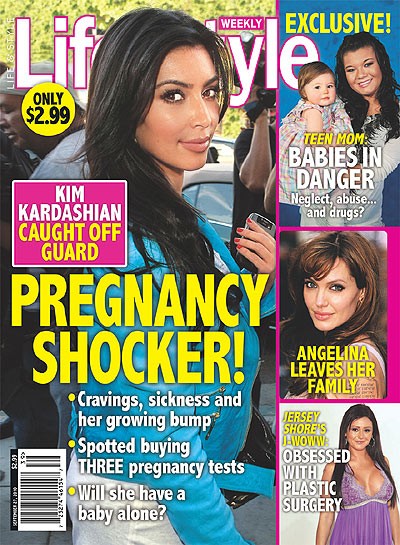 Kim Kardashian has sparked speculation she's expecting after she was spotted buying home pregnancy kits with her mom.
 
The reality TV star thought she'd be able to shop incognito when she visiting a Boots pharmacy in London on September 12 - but an eagle-eyed fan spotted the busty brunette and followed her around the store.
 
The eyewitness, Caroline Bell, tells Life & Style magazine, "She picked up three Clearblue tests. I did a double-take, as I couldn't believe it was her."
 
A Boots shop assistant has confirmed to the publication she did serve Kardashian on Sunday.
 
A source insists the possible baby news will be no big surprise to Kardashian's friends and family.
 
The insider says, "Kim has swapped her trademark skintight dresses for a lot of loose fitting tops and even ponchos.
 
And the timing seems almost perfect as the socialite plans to celebrate her 30th birthday next month - she recently said, "I always had a vision that I would be married with at least one kid by 30... I never thought I would have a baby without being married, but you never know."
For more on Kim's pregnancy shocker, pick up this week's issue of Life & Style, on newsstands now.
Kim heads out on the town from her London hotel. She was in the city promoting the latest season of "Keeping Up With The Kardashians.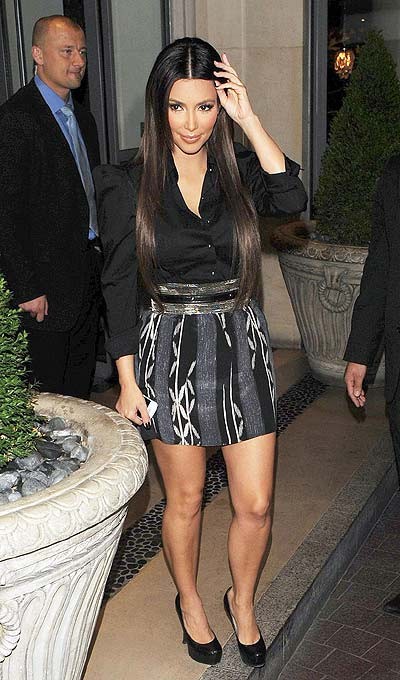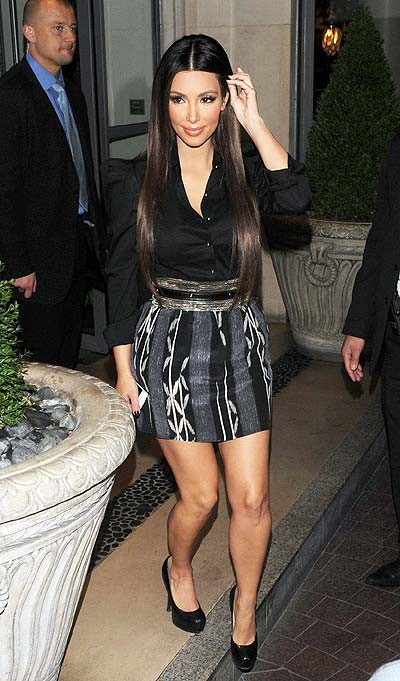 Kim & Kris in Paris, where they recently caused a big stir at The Louvre.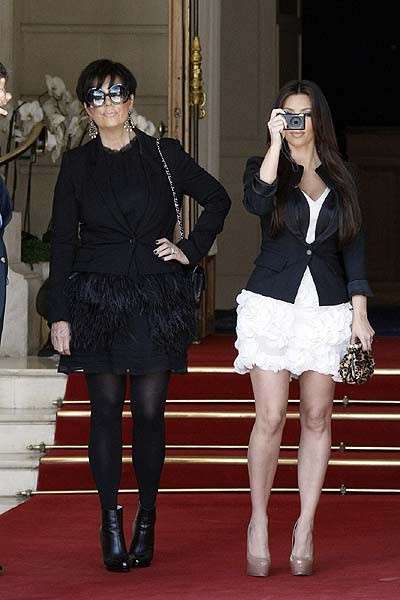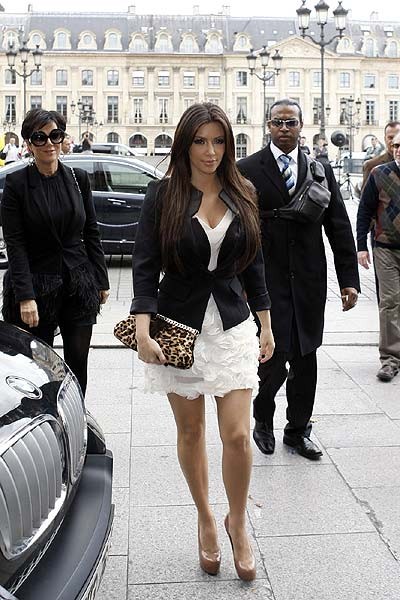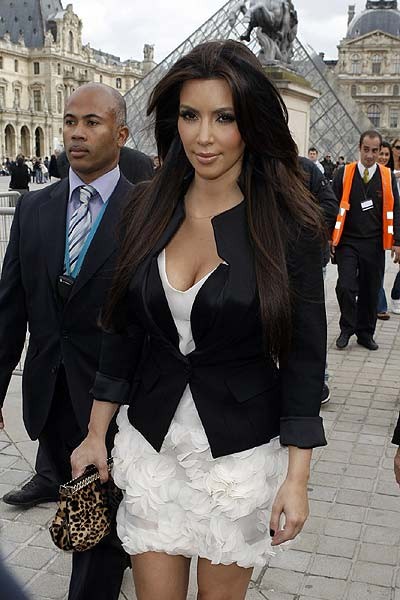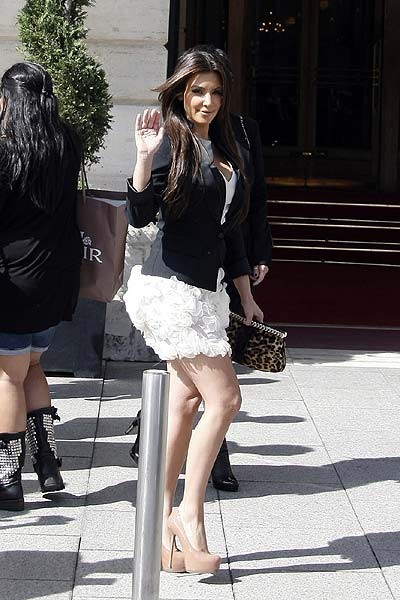 Click for more great Kim Kardashian pictures: