Is Johnny Depp Leaving His Longtime Partner Vanessa Paradis?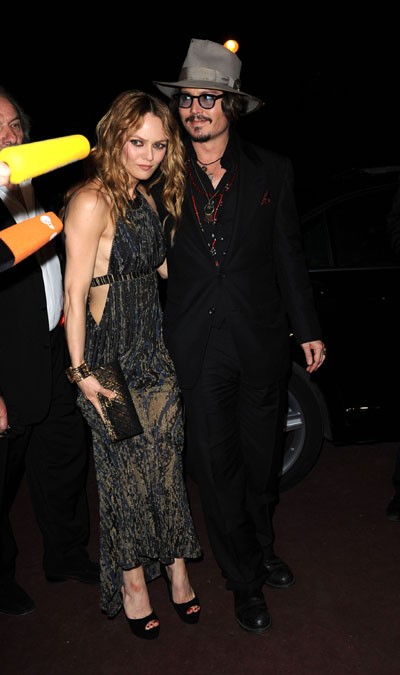 Johnny Depp and Vanessa Paradis are on the verge of splitting up, according to RadarOnline.com. The unwed couple has been fighting nonstop, and friends are reportedly worried about the future of their relationship.
Vanessa is a French singer, model and actress. She and Depp started dating in 1998. They have a daughter, Lily-Rose Melody Depp, 12, and a son, John Christopher "Jack" Depp, 9.
According to a source, "Johnny has started reaching out to lawyers, probably to quietly discuss how to get out of the relationship. They're not married but they've been together for years and have kids together so it isn't as easy as just breaking up."
In 2010 Vanessa admitted she had no plans to marry Johnny because the prospect of becoming his wife frightened her. She explained, "There is something romantic about marriage and something scary about it. If you're happy without it, why bother?"
A few months later, Depp told "Extra": "I never found myself needing that piece of paper. Marriage is really from soul to soul, heart to heart. You don't need somebody to say, okay, you're married. If Vanessa wanted to get hitched, why not? But the thing is, I'd be so scared of ruining her last name. She's got such a good last name."