Is Jessica Simpson The Next Kirstie Alley?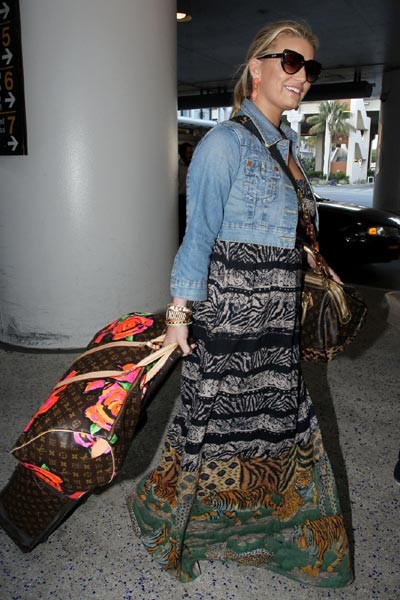 We spotted Jessica Simpson at LAX on Wednesday with boyfriend Eric Johnson, former 49ers tight end. She wore a very large and loose safari print dress and a denim jacket; and it seems that she's been showing up wearing looser fitting clothes more and more lately. What are you hiding under there, Jess? Kirstie Alley?

The actress/pop star recently celebrated a big milestone - turning 30. Has she passed her peak? In her 20s it seemed Jessica had it all - a great husband, a successful music career and a popular reality show on MTV. Lately she's been dating on and off and struggling to keep her career on track (her new series "The Price Of Beauty" is being majorly revamped for its second season).

She recently told Us Magazine where she thought she'd be at this stage in her life, "I thought I had it figured out; I'm going to be this great pop star, be married, have babies." She's 0 for 3.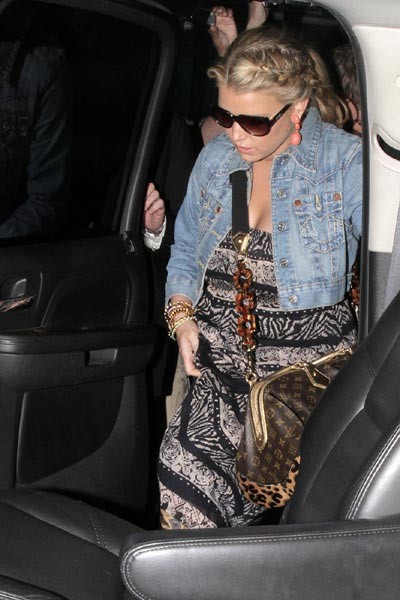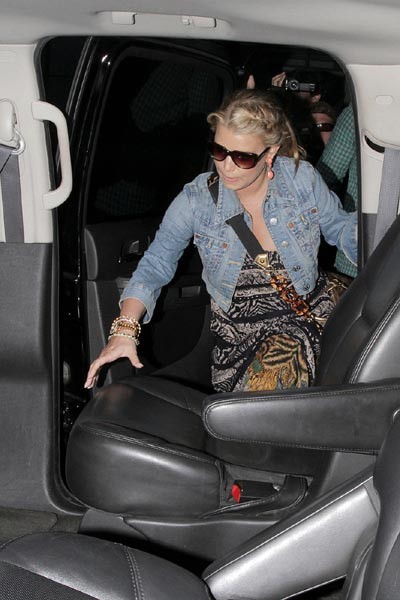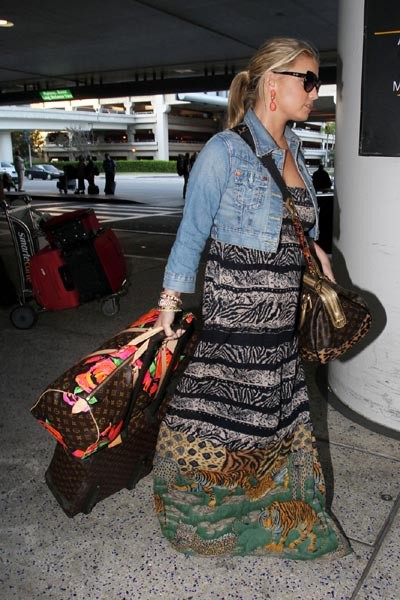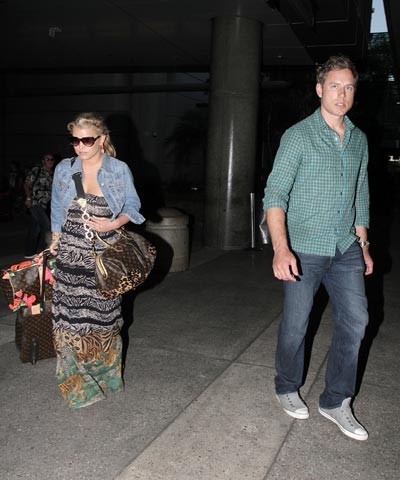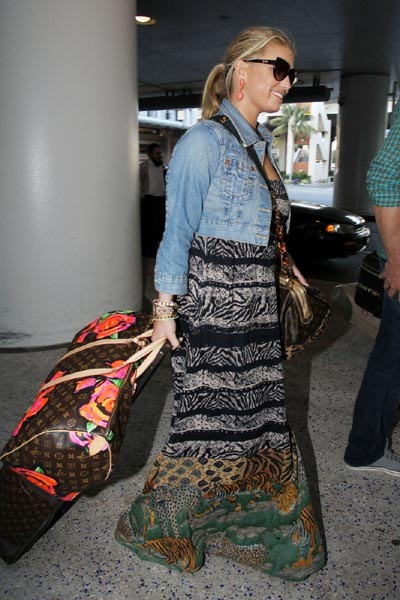 More: Celeb Photo Features | Fashion Photo Features
Click for more great Jessica Simpson pictures: