Is Jessica Simpson In Love With Love?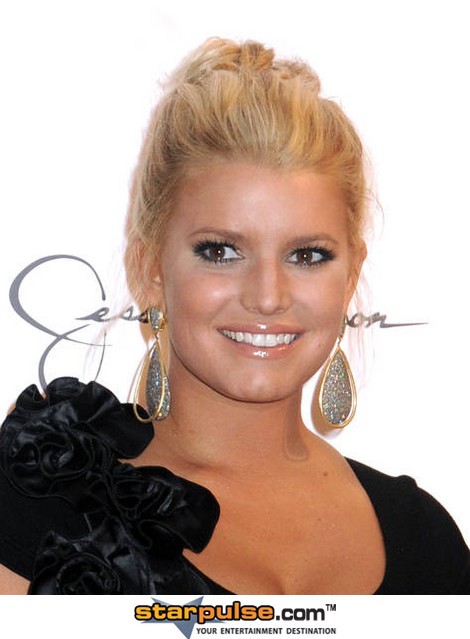 Here's a question for you: if you're a pop star who's dating someone, but your ex-husband and first love just announced his engagement to his long-time girlfriend, what would you do?
Well, if you're Jessica Simpson, maybe you just go ahead and make a bigger splash... By accepting the proposal of your current boyfriend, ex-football player Eric Johnson.
And that's exactly what she did, setting the celebrity pages ablaze with speculation when Usmagazine.com broke the news on Sunday. The beans spilled after the pop star has been sporting a new engagement ring.
What's really startling, even more than the six month courtship, is that the songstress made her new status known a mere three days after her ex-husband, singer Nick Lachey announced his engagement to long-time girlfriend Vanessa Minnillo, complete with a pretty hefty engagement ring, accoring to People.
Sure, some may say coincidence. But maybe there's another motive to Jessica's abrupt engagement news: Could she, maybe, be in love with love?
It's no secret that her courtship to crooner Nick Lachey was the stuff of romantic dreams -- and great tabloid fodder. They wrote songs for each other, they professed their love and we all bought it. 
Then, after a bitter divorce, it ended. But instead, Nick managed to find his happy ending with Vanessa Minnillo. Meanwhile Jessica embarked on a series of ups and downs in her love life, including failed relationships with Tony Romo and John Mayer. For a while, you had to wonder: Was Jessica looking to replicate the prince she thought she'd found in Nick?
Enter Eric Johnson, and for a while things were pretty hush-hush in comparison to more public relationships she's had. And he's seemed pretty content just being with her. But then Nick's engagement made headlines and suddenly dating didn't seem to be enough for Jessica.
It could very well be that Jessica is indeed in love, or believes she is. However, given the timing and some of her past relationships, it's worth wondering whether she's leading with her heart.
Either way, I know I'll be watching this engagement very closely... And hope that after some of her past loves, Jessica is wise enough to know whether Eric is the real deal or not.
Click for more great Jessica Simpson pictures: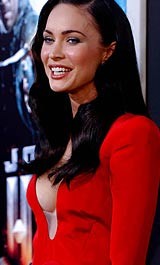 CHECK THESE OUT!
Ke$ha's 9th grade yearbook picture is nauseating. (Buzzfeed)
Taylor Momsen was cuter when she was three. (PopEater)
Looking to get that hot guy's attention? Wear red. (Lemondrop)
21 Awesome Tattoos of 80s TV Stars (Maxim)
Celebrity holiday recipes. Including one from Bill Maher, who doesn't celebrate holidays because he's an atheist. (Lemondrop)
And we thought looking at Snooki was a valid form of birth control... (PopEater)


Links from all over the web, right here on Starpulse!