Is 'Glee' Star Naya Rivera Going Steady With Big Sean?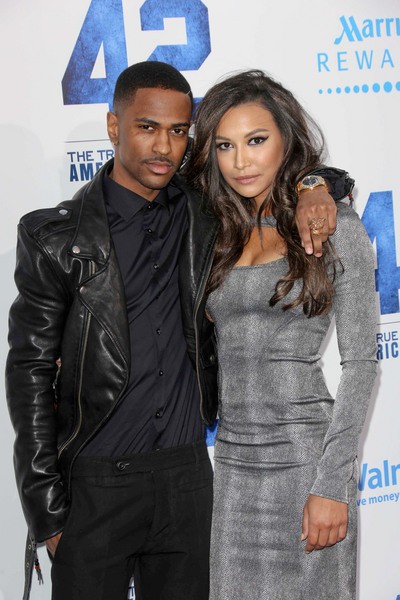 It appears Glee starlet Naya Rivera and Rapper Big Sean have gone public with their blossoming relationship. The couple was spotted Tuesday, April 9th, holding hands at the premier of "42" after being spotted cuddled up with each other at Big Sean's surprise birthday party last month. They also were spied attending the Rihanna concert in Los Angeles together.
Their romance was made public during an appearance on the Red Carpet at the Chinese Theater in Hollywood, where a strappingly dressed Big Sean escorted Naya down the carpet-way, arm wrapped comfortably around her. Whenever she stopped to pose for the paparazzi, Sean was quick to deliver a comedic face for the camera. Who says Hollywood relationships are so different from normal ones?

Previously, we've seen Naya Rivera in the arms of two of her co-stars, Mark Salling and Kevin McHale, as well as English actor Douglas Booth. We can only hope Naya's newest romantic interest will be a more compatible and longer-lasting match.
Glee is at the tail end of it's Fourth season, and you can catch Naya and all the other Glee stars tomorrow night, April 11th on Fox, at 9:00 PM (EST.) You can go HERE to see our "42" premier gallery for the pictures of all the other celebs in attendance.