Is Dwayne Johnson The Next Green Lantern?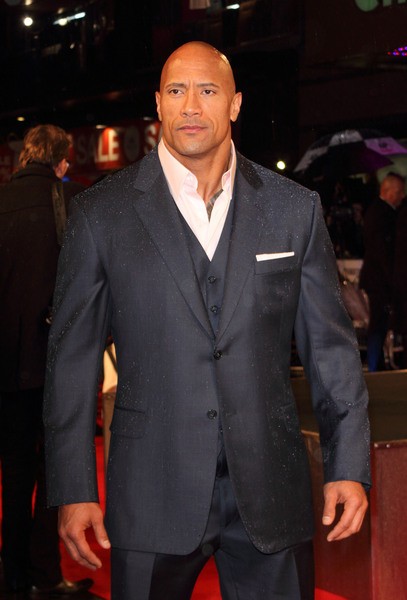 When Dwayne Johnson said he was working with DC Comics in 2014, rumors swirled over potential roles for the ex-wrestler in the upcoming Batman/Superman film - and now he has teased he could be playing the next Green Lantern.
"We just had a big meeting w/ Warner Bros CEO re: @DCComics 2014 we will partner up and create the cool bad assery. #RockTalk @ActionTilson," Johnson tweeted on the last day of 2013. A strong guess was he would play the burly Martian Manhunter as Warner Bros. continued to build up its Justice League movie.
However, did The Rock reveal he was playing Green Lantern John Stewart in a tweet from last year? He wrote in November on Instagram, "Known this beast since he was 15. I was on the football field playing for Miami, he was leading the Hurricanes marching band as Drum Major. He spent years of working on my WWE story lines & Rock monologues. Then years of being on every movie set with me learning the film business from top to bottom. Today, he's one of the best and most sought after producers in Hollywood. Brilliant, relentless and one big motherf*cker! Proud of you brother & thank you for all the hard work. #ProducerHiram #TeamRock #JohnStewartCanStillWhupSupermansAss" (emphasis added).
After several outlets reported on the discovery, Johnson tweeted, "All I said was.. #LanternCanWhupSuperman."
Green Lantern's might comes from his willpower, so it's possible Johnson was using it as his mantra for pumping iron. Still, we'd love to see The Rock in such an important role in an upcoming DC movie.