Is Blake Lively Pregnant?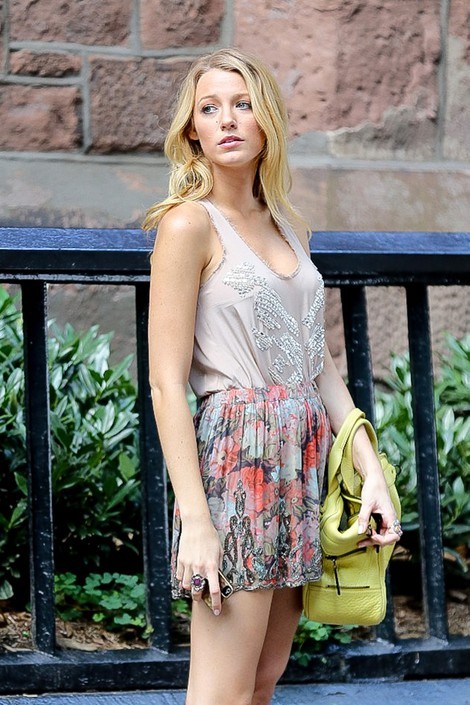 Blake Lively and Ryan Reynolds got married in secret a couple of weeks ago after less than a year of dating, so of course people started speculating if the couple is expecting a little one.
In addition, there were reports of the actress appearing to "glow" and eating more than usual.
In response to the rumors, a representative told Gossip Cop that the pregnancy reports are "completely untrue."
However, the "Gossip Girl" star is definitely interested in starting a family. She recently told Allure magazine, "I've always wanted a big family. Oh, I'd love 30 [children] if I could."
Blake, 25, and Ryan, 35, had their wedding on Sept. 9 in South Carolina, but the ceremony wasn't legally binding. They obtained their marriage license four days later and made their union offical on Sept. 14. It's likely the couple wanted to thwart the media and papaparzzi and that's why they planned it that way.
Blake is currently filming the sixth and final season of "Gossip Girl." Ryan is working on several films, including the animated "Turbo" about a snail who strives to be the fastest of his kind.