Is Beyonce Worthy Of The Title 'World's Most Beautiful Woman'?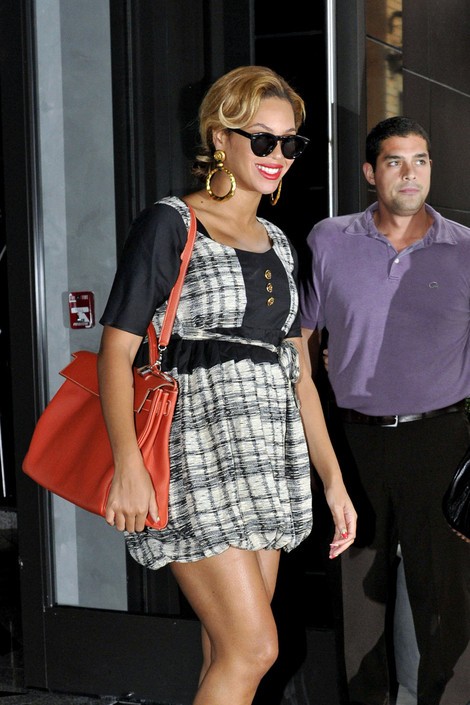 It's official, I've met the most beautiful woman in the world. People Magazine has declared it is Beyonce, and as a journalist I've gotten to meet her several times promoting movies like Austin Powers in Goldmember, The Pink Panther and Dreamgirls. Thank you, People for retroactively elevating my encounter to "the most beautiful."
Actually, this has happened before. Every year, People chooses a new most beautiful woman and sexiest man alive, and chances are I've met them before. I've also basked in the beauty of Jennifer Lopez, Julia Roberts, Christina Applegate, Kate Hudson and more.
For many of us, Beyonce has been a long time coming though. She's pretty enough to be a rock star, leading lady, fashion icon and all around performer. When I met Beyonce at the press junket for The Pink Panther remake, I got a peak at the real Beyonce underneath the diamonds, pink gown and L'Oreal makeup.
"I do enjoy dressing up and I do enjoy photo shoots and videos," she said. "It's a place where I can kind of live out a fantasy. But really when I'm at home, I'm the complete opposite. I do like heels and I do love stilettos. I don't wear diamonds or makeup when I'm off and even if I wear something that I think is nice, it's a toned down version. I don't walk around dressed in pink diamonds every day."
The most beautiful image we see of Beyonce is carefully planned by her. "I approve everything," she said. "I approve every button in my clothing line, I approve every photograph, I approve every interview."
What's most beautiful about Beyonce is that there is so much more to her than what we see. Since she was young, she's been driven to be more than just a beauty, for example creating the Survivor Foundation to provide disaster relief for families. She also remains humble in the face of fame and success.
"My mother always said, 'Beauty fades and the beauty from within is forever,'" she recalled.  "When I was 15, we had a single that came out. It was called 'No, No, No' and it went number one and I thought I was grown. I was in the record store and she was talking to me and I was singing because I was ignoring her. I was being defiant. And she threatened me, which she's never done in her life. She slapped me in my face and said, 'You better listen to me when I talk to you. Don't think you can do that now that you got a number one single.' And I was so embarrassed and I was so shocked that she'd never, I've never even gotten a spanking before. But that was the best thing she ever did because from that moment, I was starting to get that little thing and I will never forget it. And from that moment on, I never went there. And they put me in my place before it started."