Is Amy Winehouse Pregnant? (Pics)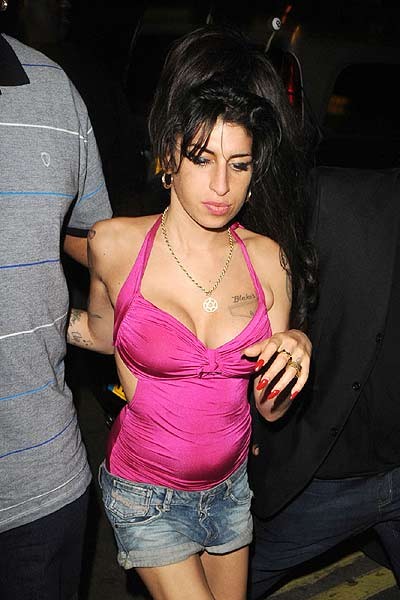 Amy Winehouse wore a pink swimsuit with denim hotpants during a night out at Kyashii club in London on Wednesday night after dinner with a friend and a trip to a Soho sex shop. Looks like she might be pregnant - either that or she has a serious pot belly. What do you think?

Amy joined reggae singer Damian Marley and rapper Nas for the evening to celebrate Damian's birthday. The trio partied well into the night at the London sushi hotspot before moving on to the Runway club, around the corner, before returning to Kyashii to carry on partying until almost 5 a.m.

We hope she's not partying too hard if she's expecting!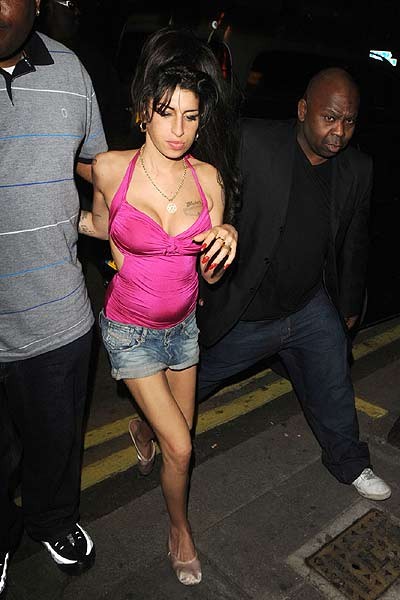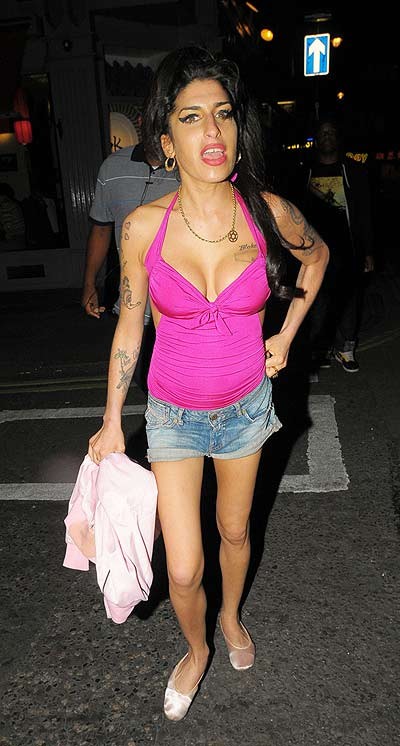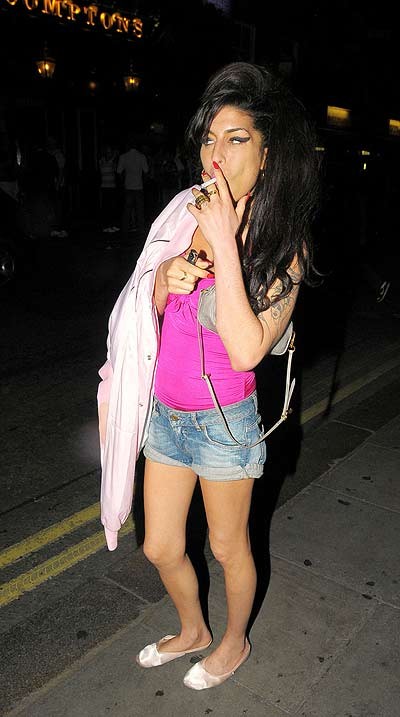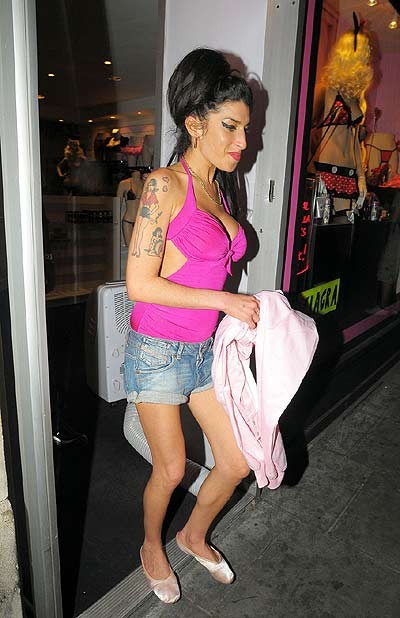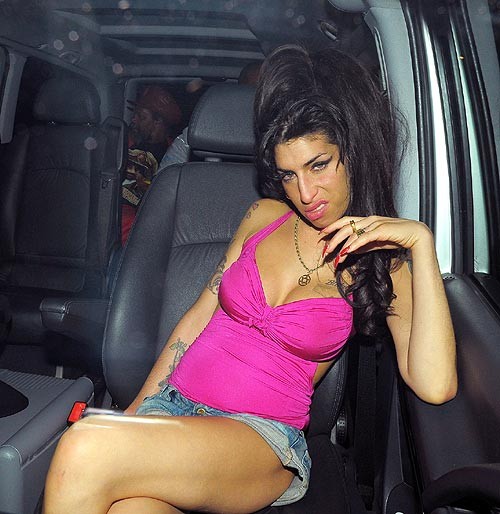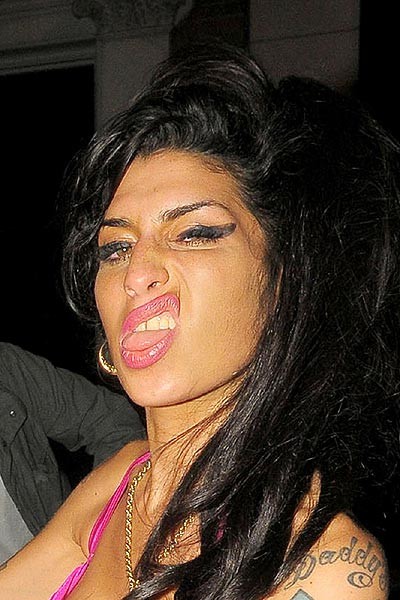 More: Celeb Photo Features | Fashion Photo Features
Click for more great Amy Winehouse pictures: