'Iron Man 3' Holds Off Stiff Competition From 'The Great Gatsby' At The Weekend Box Office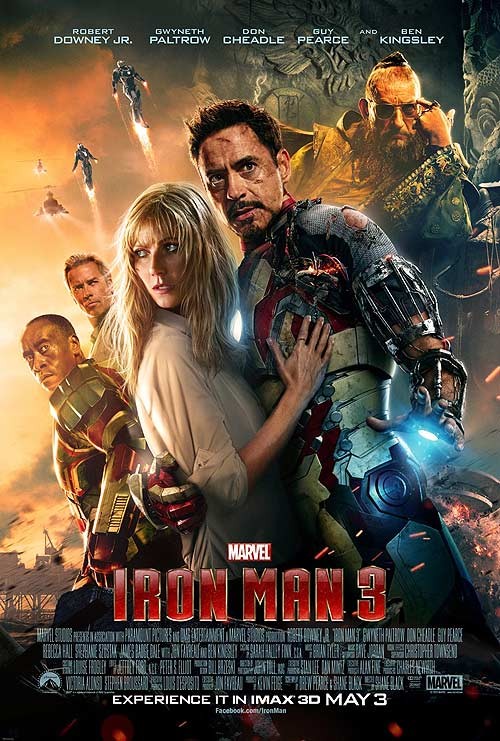 Iron Man 3 has held steady at the top of the U.S. box office for its second week, holding off competition from Leonardo DiCaprio's The Great Gatsby.

The Robert Downey Jr. superhero flick earned another $72.5 million at the box office, while Gatsby drew in a strong $51.1 million.

To date, "Iron Man 3" has drawn $284.9 million in the U.S. and is just shy of reaching the billion-dollar mark worldwide, raking in $949 million. Last week the film opened to a whopping $175.3 million, coming in second on the all-time list of highest-grossing opening weekend films, behind last year's The Avengers.

Baz Luhrmann's latest take on the F. Scott Fitzgerald novel has met with mixed reviews so far and was expected to make between $35-40 million, according to Philly.com.

Both films dominated the weekend box office, holding the 3, 4 and 5 films at $5 million or less.

Michael Bay's Pain and Gain pulled in $5 million; Tyler Perry's latest film Peeples drew $4.9 million; and Jackie Robinson biopic 42 made just $4.7 million.