'Iron Man 3' Director Says Tony Stark's Alcoholism Was Scrapped By The Studio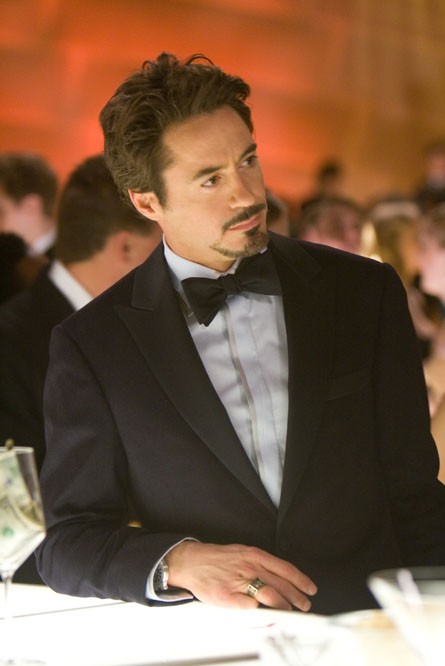 Iron Man 3 had to be completely re-written after studio bosses decided to scrap any mention of the superhero's battle with alcohol.

Robert Downey, Jr. has reprised his role as crime-fighting playboy Tony Stark in the third installment of the franchise, and director Shane Black has revealed the first draft of the script included the comic book character's most famous storyline - his battle with booze.

Nevertheless, producers at the movie studio behind the blockbuster ordered them to rewrite the script and avoid references to Stark's problems with alcoholism.  Black tells Comicbookmovie.com, "I think we were just told by the studio that we should probably paint Tony Stark as being kind of an industrialist and a crazy guy, or even a bad guy at some points, but the... stuff of him being an alcoholic wouldn't really fly."

The movie's screenwriter Drew Pearce adds, "In our first draft Tony was a bit more rock 'n' roll... It's... kind of a 'pick your battles' thing; alcoholism is a massive problem but it's also not the best villain for a movie."

However, Black fears the character's drinking in the film may still upset some critics even though he only guzzles "one glass of wine."

Black says, "If you look at the websites of the mommy bloggers they say... 'Watch out, moms! Tony drinks in this movie!' It's amazing. There's one or two scenes in this movie where he picks up a drink and it'll be in those blogs... So they'll say 'Watch out because he drinks'. It's pretty amazing because it used to be you drank all the time in movies."

Pearce adds, "It's funny because it's only a glass of wine in this one, isn't it?"

The character's addiction storyline would have been particularly poignant for the franchise's star Downey, Jr., who has battled real life alcohol and drug problems of his own in the past.