Iron Maiden Singer Bruce Dickinson's Airline Grounded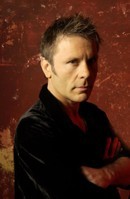 Iron Maiden rocker Bruce Dickinson's piloting dreams have been temporarily grounded - the airline he flies with has been ordered to cease operations immediately.

Astraeus Airlines was due to be placed into administration, according to the Daily Mail in Britain.

Astraeus bosses have blamed "lower-than-expected levels of business" during the summer and "technical issues" for their predicament.

The company's chief executive, Hugh Parry, says, "We battled hard to save Astraeus... (but) we have no option but to cease all operations and put Astraeus Airlines in the hands of the administrators."