Iron Maiden Selling T-Shirts To Help Japanese Red Cross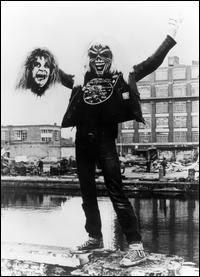 British rockers Iron Maiden are selling off limited-edition t-shirts to raise funds for the relief effort in Japan, following last week's devastating earthquake and tsunami.

The band was travelling to Tokyo for two shows when the massive 9.0-magnitude tremor struck on Friday and they were forced to divert their jet to Nagoya in the wake of the disaster.

Both of their gigs were cancelled - but the stars are offering up t-shirts intended for sale at the concerts to benefit the Japanese Red Cross, which is working hard to provide aid for victims of the quake.
 
The garment features their mascot, Eddie, with the band's logo across the front, while the back displays the text "Japan 2011. The Final Frontier."
The rockers aren't the only stars selling merchandise to boost the relief fund - Linkin Park star Mike Shinoda has designed a special t-shirt, while Lady Gaga has already raised $250,000 from sales of a special bracelet.
Maiden's manager Rod Smallwood posted this message on the band's official site:
"Following the cancellation of both Maiden Tokyo shows due to recent events in Japan, we will be donating the proceeds from sales of the Japanese event shirt available from the Official Iron Maiden Shop (ie. the shirt without tour dates on) to a Charity assisting victims of the earthquake. Feedback from our Fanclub Forum suggests our fans fully support this proposal.
We plan to do likewise with the stock of event shirts currently in Tokyo, which were due to be sold onsite at the Tokyo venue (ie. the shirt with tour dates on). Details will follow as soon as possible as to where these will be available from, once we have worked out shipping etc.
The charity we shall be coordinating sales of both events shirts through is the Japanese Red Cross.
This is their website for anyone who may want to make a donation: http://www.jrc.or.jp/english/index.html"

*Shirts are now available at shop.ironmaiden.com
*note: as of 3/18 the shop has sold out of the shirts, however a message says they'll be back in stock by Wednesday, 3/23.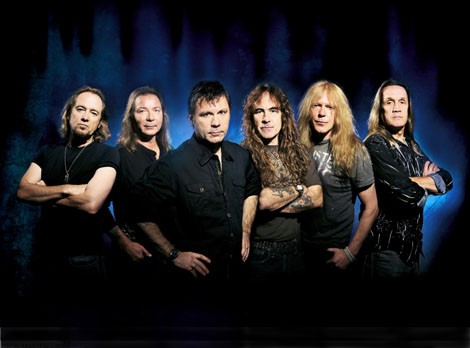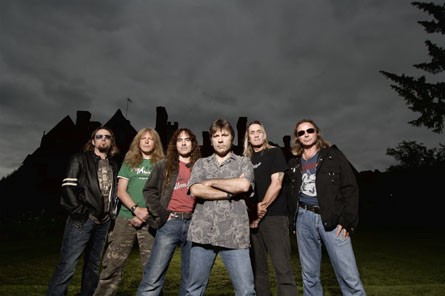 Click Here For More Iron Maiden Pictures